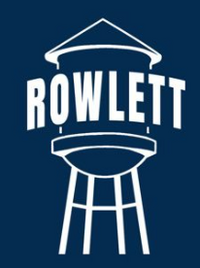 Assistant City Manager
City of Rowlett, TX
The City of Rowlett is seeking a forward-thinking leader with strong collaborative and decision-making skills to join its leadership team as Assistant City Manager. The ideal candidate must be a proven municipal leader with the ability to successfully manage virtually any city department, program, project or activity assigned by the City Manager. Politically astute, without being political, the incoming Assistant City Manager will have exceptional interpersonal skills and the flexibility to perform at a high level in an environment of growth.
The Assistant City Manager serves as an agent to the City Manager, acts on behalf of the City Manager when assigned, and assists the City Manager with complex strategic and operational functions and activities. The Assistant City Manager will exercise general administrative, decision-making and policy oversight of assigned departments. Department oversight and responsibility will be assigned to the Assistant City Manager based on the successful candidate's background and experience.
An even-handed and fair leader with a high-moral character, the Assistant City Manager will help achieve organizational objectives and goals, and help foster a culture of trust, accountability, and transparency. The chosen individual will lead by example, model full support of the organization's mission and vision statements, while facilitating collaboration across organizational and departmental lines, building trust and consensus throughout the organization. The Assistant City Manager should have experience working with elected and appointed officials.