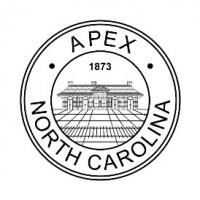 Town Manager - Town of Apex, NC
Town of Apex, NC
Research Triangle Community Seeks Next Town Manager
• Are you a visionary and a compassionate leader committed to uniting communities around a cohesive vision?
• Are you passionate about inspiring and motivating highly effective teams to thrive and excel while delivering outstanding customer service?
• Are you experienced in working effectively with an active and engaged Council to foster unity and cohesion?
• Do you have experience bridging gaps within diverse communities and nurturing a culture of diversity, equity, and inclusion?
• Does it excite you to embrace the challenges and opportunities of rapid municipal population growth while maintaining and enhancing what community members find desirable?
If this describes you, then the Town of Apex, NC, invites you to apply to be the next Town Manager. Leading an award-winning community with outstanding leadership skills through a period of immense opportunity and growth, the Town Manager is responsible for executing the strategic direction of the Town of Apex and the daily oversight and management of all service delivery.
The next Town Manager is a genuine, authentic municipal leader who will demonstrate enthusiasm for investing time and energy into the thriving community of Apex and must naturally and effectively develop connections and partnerships with key stakeholders, including the Council, staff, community groups, residents, the NC state legislature, and neighboring community leaders. The ideal candidate is a quick learner who has experience with growing communities like Apex, where growth is inevitable but is balanced with the desire to keep the "small town" feel that residents love.
About the Community, Organization and Position:
Located in southwest Wake County, Apex, and the surrounding area experienced unprecedented growth in the 1990s following job creation in Research Triangle Park and the nearby large universities. The 14th largest city in North Carolina, Apex, is known fondly today as "The Peak of Good Living." From a population of 5,500 in 1990 to nearly 77,000 as of October 2023, Apex continues to experience exponential growth.
The Town of Apex, which operates under the Council-Manager form of government and provides exceptional public service that cultivates opportunities for the individual and community to live, thrive, and reach their peak. With AAA bond ratings and excellent stewardship of tax dollars, the town is a fiscally responsible and well-managed government. The Town's FY 23 -24 budget of approximately $213.4 million, including enterprise funds for Electric and Water/Sewer, supports 638.75 benefitted positions (full and part-time) and 150 seasonal employees across 20 departments.
The Town Manager will unite the staff around the town's vision and strategic priorities and facilitate the development of targeted objectives and critical metrics for staff to achieve – ensuring cohesive involvement in implementing and fulfilling the town's strategic plan and vision. As the Town Manager leads Apex, they will implement innovative and proven methods to support the town's sustainability and succession planning efforts – positioning the organization to thrive and adapt in all seasons of change while ensuring affordable and adequate housing for all who desire to make Apex their home.
Qualifications: The successful candidate must have a minimum of a bachelor's degree and 3-5 years of increasingly responsible professional experience in municipal government management at the level of Assistant Town Manager or Town Manager in a comparable-sized local government organization or at the department head level in a larger organization. Preferred qualifications include familiarity with NC municipal management, a master's degree, and ICMA credentialing is a plus. Must have a proven track record in personal community accessibility, budget development and management, execution of capital improvement projects, economic development, intergovernmental relations, balancing growth and development with community priorities, and engagement in professional organizations.
Salary and Benefits: With a minimum starting salary of $220,000, the Council will offer a competitive base salary and compensation that will be negotiable based on experience and qualifications. The Town also provides generous benefits and leave packages, which can be found at https://www.apexnc.org/163/Employee-Benefits. Residency is required within the Town corporate limits.
To apply, please visit https://www.governmentjobs.com/careers/developmentalassociates and click on the Town Manager – Town of Apex, NC title. Please note the following:
· All applications must be submitted online via the Developmental Associates application portal (link above) – NOT the town's employment application portal or any other external website.
· Resumes and cover letters must be uploaded with the application.
· Applicants should apply by December 1, 2023.
· The hiring team will invite successful semi-finalists to participate in virtual interviews and skill evaluation on January 11 - 12, 2024. Candidates are encouraged to reserve these dates for virtual meetings should they be invited to participate.
· Direct inquiries to hiring@developmentalassociates.com.
The Town of Apex is an Equal Opportunity Employer. Developmental Associates, LLC manages the recruitment and selection process for this position.