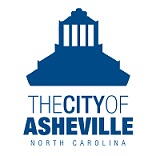 Director of Equity and Inclusion
City of Asheville, NC
Position Announcement
DIRECTOR OF EQUITY AND INCLUSION
Asheville, NC
**Apply today! Applications are currently being reviewed as received and will be accepted until the position is filled or a sufficient number of applications are received.**
The Director of Equity and Inclusion, hired by the City Manager (with day to day supervision by an Assistant City Manager), is responsible for the City's efforts to advocate for access, equity, inclusion and diversity through innovative policies, programs and services. As the subject matter expert and technical advisor on city-wide matters of equity and disparities, the Director leads the City's Office of Equity & Inclusion teams in driving the Citywide strategy to further advance equity and inclusion into the culture, practice and delivery of all City programs services and policies. This position will also serve as a key liaison to the community and for community efforts focused on realizing an equitable Asheville, and facilitate the use of education and reconciliation to address community complaints of discrimination related to private employment, public accommodations, and housing. The Director will oversee a staff of three and a budget of approximately $500,000. In addition, the Director will provide guidance to the equity core teams.
The Department of Equity and Inclusion works to foster a fair and inclusive culture across city government by providing training, consultation, and promoting equitable policies, practices, and procedures. Using the Equity Action Plan as a guiding document, the department is charged with:
• Improving workforce equity
• Improving contracting and procurement equity
• Increasing knowledge and tools used by the City staff and Council to advance racial equity
• Improving equitable and inclusive outreach and public engagement
• Systematically reviewing and improving the use of racial equity best practices criteria
• Decreasing race-based disparities in the community
• Addressing claims of discrimination from the community
For more detailed information regarding this opportunity, see position profile.
The following qualifications are guidelines, as the City has broad discretion in filling positions in this classification.
Experience: At least five years of demonstrated success in the administration of community, government, educational or social justice programs, at least three of which were in a managerial, supervisory or program administration capacity. Candidates should have a demonstrated background and experience in racial and equity training and tools. An understanding of equity issues unique to Asheville and Western North Carolina is desirable. Experience working in a public agency or nonprofit is preferred.
Education: A Bachelor's degree in sociology, education, public administration, ethnic studies, communication or related field from an accredited college or university. An advanced degree is preferred. Professional work experience may be substituted.
Compensation
The City of Asheville is offering a competitive salary commensurate with experience, and a comprehensive and attractive benefits package that includes participation in the North Carolina Local Government Employees Retirement System.
Qualified candidates should apply by October 16, 2023 to be considered in the initial review of applications by completing an application to include a cover letter, resume, and contact information of five references in confidence at:
AshevilleNC.gov/jobs
After October 16, applications will continue to be accepted until the position is filled or until a sufficient number of applications are received.
Asheville is an Equal Employment Opportunity Employer.
Women and minority candidates are encouraged to apply.
If you have questions regarding this opportunity, or a recommendation of a colleague, please contact:
Stephanie Craig at scraig@ashevillenc.gov or (828) 231-4737.