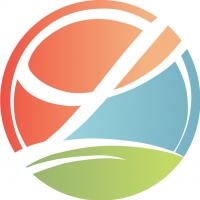 Performance & Budget Analyst I, II, or III
City of Largo, FL
Performance & Budget Analyst Job Ad Language
The Job
In the Office of Performance and Budget, our vision is to establish a culture of high performance where strategies align to deliver measurable outcomes. Our mission is to foster strategic thinking, alignment of resources, and drive innovation within the City of Largo. The Performance & Budget Analyst is responsible for the coordination and project management of major City activities including: Annual Budget and Capital Improvements Plan coordination, process/procedural improvements, project management, strategic planning assistance, performance measurement, and policy implementation. This position reports to Performance & Budget Manager.
Why Largo?
• As an organization, Largo embraces the principles of a high-performance organization, seeking to amplify the talent, ideas, and contributions of each team member.
• As the 3rd-largest City in Pinellas County and 4th-largest in the Tampa Bay metro, you'll benefit from working in a smaller organization that allows you interaction with staff and operations across departments, while also facing emerging local government management issues of a large, dynamic, urban metro region.
• Centrally located in Pinellas County on the west coast of Florida, we boast some of the region's most admired parks and recreation facilities; you will have easy access to world-class beaches, cultural institutions, sports and recreation activities, and all of the amenities of a fast-growing, metro region.
What We're Looking For
• A self-starter who thrives in a dynamic, fast-paced environment. No two days are the same, and new questions and challenges arise every day that require collaboration, critical thinking, research and analysis, and problem-solving.
• A public servant eager to learn and embrace the role a priority-driven budget process can have in advancing an organizations goals, and utilizing data to evaluate outcomes related to those goals
• A generalist comfortable pivoting between facets of local government management, from budget to performance management to strategic planning, from library services to wastewater management - all in the course of a single day!
• Someone who is eager to learn new things at each step of their career, and embraces new and challenging assignments as an opportunity to learn and grow.
• An aspiring local government manager who is eager for a front-row seat to running a large, complex organization and delivering full-scope City services to residents.
What You Get
• A competitive salary and benefits package that includes a flexible, hybrid work environment; $3,800 (in addition to listed salary) to offset employee share of benefit costs, the remainder of which can be kept as additional taxable income; $400 employee wellness benefit; work-life balance with paid sick, vacation and parental leave (4 weeks); relocation reimbursement for out-of-town candidates
• Professional development for a career in local government management, including: formal technical training opportunities (ICMA, GFOA, other) to expand skills; leadership training and skill development; and real-life, applied learning experiences from challenging, varied assignments where you are trusted with the autonomy and to learn and grow by 'doing'.
• A team that is passionate about public service and local government, supportive of their colleagues, and motivated to continue innovating and delivering high-quality services to internal and external partners.