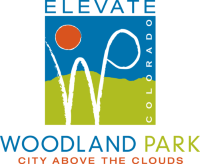 City Manager
City of Woodland Park, CO
Just 18 miles northwest of the Colorado Springs metropolitan area, the City of Woodland Park is a peaceful Colorado mountain community with the most spectacular views of Pikes Peak's north side found anywhere. Surrounded by the Pike National Forest, Woodland Park (pop. 8,200, area 6.61 sq mi, elev. 8,465 ft) is Teller County's most populous city, the multi-generational, family friendly "City Above the Clouds." Citizens cherish the city's rural heritage, built on timber, ranching, and railroads, and just sitting on the back porch to watch the sunset.
Incorporated in 1891, Woodland Park is a home-rule municipality (1975) operating under the council-manager form of government. The FY 2023 Budget (all funds) includes $31.5 in expenditures ($12.75 million total capital expenditures), supporting 104.33 FTE. The budget includes five-year financial and capital improvement plans. Reserves are healthy, and debt is modest.
The mayor and city council are ready to hire the next city manager. Working at the direction of the city council, the city manager is the city's chief administrative officer, responsible for day-to-day administration of the city and for performance of the duties set forth in Section 4.3 of the city charter.
A four-year degree in a relevant field of study, preferably in public administration, business administration, or a related field, and at least five years of progressively responsible experience as a municipal manager, deputy, assistant, or major department head are required. Graduate study in public administration or a related field is preferred. Any equivalent combination of training, education, and experience may be considered at the city's sole discretion. Residency within the city is required during tenure as city manager.
The annual salary range for this position is $150,000 to $175,000, and appointment will be made depending upon the qualifications of the selected candidate. In addition, Woodland Park provides the following benefits: medical, dental, vision, and life insurances, as well as AD&D, and long- and short-term disability insurances. Woodland Park's retirement benefits include a mandatory 401(a) plan (5%, matched by the city) and a voluntary 457(b) defined contribution plan (Empower Retirement). This position enjoys paid time off and 12 paid holidays. Relocation assistance and possible additional incentives are subject to negotiation.