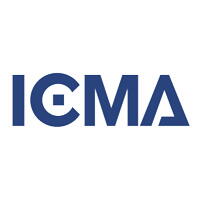 Procurement Specialist
ICMA, DC
We're looking for a competent, patient, savvy procurement specialist who helps our internal teams in their procurement efforts across the organization.
This role ensures that all procurement conducted on behalf of ICMA complies with our Procurement Policy and Procedures. WE also expect the person in this role to continuously work to improve ICMA's procurement policy and procedures to reflect industry-wide best practices. In collaboration with other contracts and grants admin staff, the procurement specialist will also develop and maintain procurement agreement templates and troubleshoot any procurement-related issues.
Responsibilities and tasks:
Provides training to staff on ICMA's procurement policies, procedures, and practices. Serves as ICMA's contractual point of contact on all procurements. Supports ICMA staff throughout the procurement process. Specifically,
• Upon receipt of a procurement request, including a detailed scope of work and team leader's or budget manager's approval, provides guidance to ICMA's requestor on the next steps of the procurement process. For all procurements requiring competition (above small purchase threshold), leads the development of the procurement strategy (how the good or the service will be procured), determines methodology for source selection (trade-off or lowest price/technically acceptable), and establishes the selection criteria.
• In collaboration with the requestor, drafts, finalizes, and posts solicitations (RFP or RFQ), collects responses and determines their completeness. If a formal solicitation (RFP or RFQ) is used, posts solicitations on the procurement page of ICMA's website and other relevant websites and distributes solicitation documents to potential vendors by email (requestors are to assist in identifying potential vendors). Ensures that an adequate number of suitable vendors is invited to compete. Conducts pre-bid conferences if required.
• If required by the policy, in coordination with the requestor, forms the evaluation committee and coordinates bid evaluation meetings. Prepares and distributes evaluation matrix, collects completed matrices, and summarizes individual results in a master evaluation matrix. Provides oversight of the committee's activities and documents/summarizes those in the selection memo.
• Documents the selection in the selection memo including price or cost analysis. Ensures that selection follows the appropriate process. In the event of a sole source procurement, ensures that it is for adequate reasons and documents them in the selection memo.
• Conducts required vetting of selected vendors.
• Determines and drafts an appropriate contractual instrument and ensures its timely execution. If using the vendor's agreement template, reviews and negotiates with the vendor to achieve the most favorable terms.
• Leads procurement efforts for organization-wide general services (printing, supplies, etc.), working with teams as appropriate.
• Enters executed contracts and modifications into Costpoint PO module.
• Maintains audit-ready procurement files in FCA file directory.
Skills and capabilities we're looking for:
• Understanding of an effective procurement process, its goals and objectives
• Understanding of procurement regulations contained in 2.CFR.200 and FAR (a plus)
• Excellent written and verbal communication skills
• Organization and time management skills
• Customer service skills