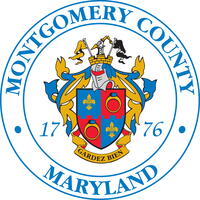 Fire Chief
County of Montgomery, MD
The Fire Chief is responsible for planning, directing, reviewing, and leading the outreach and education activities and operations of the entire Montgomery County Fire and Rescue Service. The Chief must be able to work closely with elected leaders, other public safety entities, and key stakeholders to create and maintain sustainable partnerships and advocate for departmental resources to ensure excellence in service delivery. The Chief works collaboratively with the International Association of Fire Fighters #1664, the Montgomery County Volunteer Fire & Rescue Association, and the Montgomery County Government Employees Organization, as well as the Fire and Emergency Services Commission to fulfill this mission.
Today, there are 35 fire and 2 rescue stations serving one of the most diverse counties in the US, with approximately 1,250 career fire/medical personnel, 100 administrative/professional staff, and 1,400 additional volunteer fire/medical personnel from 19 LFRDs comprising a world class, all-hazards fire and rescue service. In 2023, there were more than 132,000 dispatched calls for service, of which 78% were emergency medical calls. The total approved FY 2023 Operating Budget for the Fire and Rescue Service was $252,665,621. Personnel costs comprise 82 percent of the budget for 1,352 FTEs. The Montgomery County Fire and Rescue Service has been accredited by the Commission on Fire Accreditation International (CFAI) since 2007.
Visit the "Apply Now URL" to see our recruitment brochure!