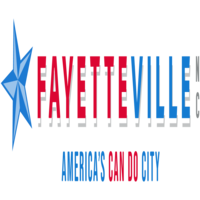 Assistant Chief of Police - City of Fayetteville, NC
City of Fayetteville, NC
If you are a law enforcement executive who identifies with and is energized by joining an internationally accredited police department that values Faith, Pride and Dedication, then the City of Fayetteville, NC Police Department invites you to apply to serve as its next Assistant Chief of Police (ACOP). The ACOP is responsible for implementing programs, giving orders and direction and assuming ownership of the Specialized Services Bureau while ensuring compliance, accountability, and excellence among departmental personnel.
The next ACOP has a track record of leading departments and divisions through seasons of changes – bridging connections through differences and building morale and unity among staff. As the demographics of the City change thus creating new community issues and the City expands its footprint and adds additional territory, this ACOP will ensure adequate patrol coverage in response to the impact of these changes while also ensuring that personnel are trained, equipped, and prepared to respond to these impending changes and issues.
Known as a highly effective mentor and coach, the ideal law enforcement professional has knowledge of HR regulations and practices with demonstrable experience building and nurturing a culture of continuous development. The Chief seeks a confident, competent, and charismatic leader – someone who will motivate and inspire the department, actively listen to, and respond to personnel concerns and embrace opportunities to engage with the diverse community members of Fayetteville. The ACOP demonstrates passion for the mission of the department to improve quality of life by creating a safe and secure environment for the community members through FAITH in service, PRIDE in commitment and DEDICATION to excellence.
The next ACOP will join in the department's commitment to always act with integrity to reduce crime, create partnerships, and build trust while treating everyone with respect, compassion, and fairness. The next ACOP takes initiative, exercising independence in decision making and problem solving yet is keenly aware to utilize resources and involve others in the process when appropriate. In times of crisis, the ACOP remains calm and diligent, communicating thoroughly and professionally to educate the community on the department's approach and responses to crisis and prioritizes transparent communication internally with staff.
About the Organization, Department and Position: The City of Fayetteville operates under a council-manager form of government. The City has more than 1,600 full-time and 300 part-time seasonal employees working across 19 departments with an annual operating budget of more than $249M across all funds.
The City's core values of RESPECT (Responsibility, Ethics, Stewardship, Professionalism, Entrepreneurial Spirit, Commitment, and Teamwork) are the basis for actions and decisions. They are the compass for accomplishing the City's mission, vision, and objectives. The city has dedicated resources to transparency and accountability for meeting City goals and objectives through the Office of Strategic Performance Analytics and a strategic planning process that engages the community proactively. The most current annual 2022 Strategic Plan can be found here.
The City prides itself on community engagement and offers multiple ways for the community to become involved and stay informed from 26 Advisory Boards and Commissions, to state-of-the-art communication tools such as the cable and streaming FayTV government access channel, social media, podcasts and community surveys. The city earns numerous awards and recognitions at both the department level and nationally for its efforts. Explore more about the City of Fayetteville here.
The Fayetteville Police Department (FPD) is internationally accredited through the Commission on Accreditation for Law Enforcement Agencies, Inc. The department was first accredited in 1989 and is now a full-service law enforcement agency with more than 600 sworn and civilian employees. Reporting to the newly appointed Chief of Police, who has a 27-year tenure with the FPD, the ACOP supports the Chief in the management of the department's $61M+ budget and a team of 462 sworn and 189 non-sworn employees. The FPD is currently organized into three primary components: Office of the Chief, Field Operations Bureau and the Specialized Services Bureau. The Field Operations Bureau is comprised of Patrol Operations, which is divided into three (3) districts: Campbellton, Central and Cross Creek and Investigations. The Specialized Services Bureau is comprised of Budget, Accreditation & Grant Management, Communications, Records Management, Technical Services, Fleet Management, Traffic Support, Community Resource Division and Training and Recruitment. A reorganization of the department is likely, and the areas of responsibility are subject to change.
The department's strategic plan reflects the department's mission, values, principles, goals and strategies to reduce crime and improve the quality of life in Fayetteville. A recently developed report highlights the timely need to reduce crime in Fayetteville. The Landscape Analysis report, which discusses crime statistics in Fayetteville, found that most violence in the City is fueled by interpersonal disputes and is generally between individuals with high levels of untreated trauma who are disconnected emotionally, socially and economically.
The next ACOP must understand the areas of the FPD and will support the Chief in implementing the department's vision to serve as a premier law enforcement agency that is invested in the growth and safety of the community through innovation and a balanced approach to Law Enforcement. Demonstrating impeccable communication and interpersonal skills, the next ACOP will strengthen the department's relationship with the City Council – building connection and allegiance while remaining committed to advocating for the department and its personnel.
Qualifications: The City of Fayetteville seeks a law enforcement leader with any combination of experience and training that would likely provide the required knowledge and abilities. A typical way to obtain the knowledge and abilities would be to have at least 5 years of cross-functional and progressively responsible leadership experience including administrative and command work at rank of Captain or higher; Equivalent to a BA/BS degree from an accredited college or university with major course work in police science, law enforcement administration, criminal justice, or related field. Executive law enforcement training (e.g. FBI National Academy, SMIB, FBI LEEDA, Administrative Officers Management Program, etc.) is preferred. Evidence of collaboration across public safety disciplines is required. Possession of an appropriate valid NC driver's license and ability to maintain insurability is required or the ability to obtain a valid NC driver's license within 60 days of relocating to NC. For information regarding transfers, please view the full job posting via the link below.
Salary and Benefits: The anticipated hiring range is $110,000 to $150,000. Salary will be determined based on experience and credentials. The City of Fayetteville offers a comprehensive benefits package, including the outstanding NC Local Government Retirement system with vesting after 5 years. There is a residency requirement to live within the city limits of Fayetteville or move within city boundaries within 12 months of appointment to this position.
To apply, please visit https://www.governmentjobs.com/careers/developmentalassociates and click on the Assistant Chief of Police – City of Fayetteville, NC title. To learn more about the selection process, visit https://developmentalassociates.com/client-openings/, select "Client Openings" and scroll down to "Important Information for Applicants." All applications must be submitted online via the Developmental Associates application portal – NOT the City Employment Application portal, nor any other external website; it is not sufficient to send only a resume. Resumes and cover letters must be uploaded with the application. Applicants must apply by May 29, 2023. Successful semi-finalists will be invited to participate in virtual interviews and skill evaluation on June 27 – 28, 2023. Candidates are encouraged to reserve these dates for virtual meetings should they be invited to participate. All inquiries should be emailed to hiring@developmentalassociates.com. The City of Fayetteville is an Equal Opportunity Employer. The recruitment and selection process are being managed by Developmental Associates, LLC.