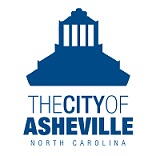 Development Services Director
City of Asheville, NC
Position Announcement
DEVELOPMENT SERVICES DIRECTOR
Asheville, NC
The City of Asheville is seeking qualified applicants for the position of Development Services Director. The Development Services Director is hired by and reports to the City Manager (with day to day supervision by an Assistant City Manager), and will lead the dedicated staff of the City's Development Services Department as they continue to provide high-level service to the community.
Our ideal candidate will not only have the technical aptitude required for this position, but will also:
Have demonstrated success leading diverse teams;
Be forward thinking, welcoming of challenges and hard work;
Be collaborative, empathetic, and approachable;
Have strong project management skills;
Bring a passion for excellent customer service;
Be committed to continuous improvement and innovation;
Have a demonstrated ability to see the big picture when making difficult decisions;
Have experience working directly with the public sector.
Development Services (DSD) has an operating budget of over $4 million, has 55 FTEs, and provides the following services:
Building Safety is responsible for plan review and inspection services and providing technical assistance in support of the NC Building Codes and NC General Statutes.
Permit Application Center is responsible for administration of the permitting process and providing high quality customer service in support of development projects.
Stormwater Services is responsible for plan review and inspections of private developments and providing technical assistance in support of the Asheville Unified Development Ordinance and related environmental codes and policies, as well as administering the requirements of the National Flood Insurance Program.
Code Compliance is responsible for the administration and enforcement of the minimum housing ordinance, animal control ordinance, and noise ordinance, as well as general enforcement of zoning ordinance requirements.
DSD strives to provide a high level of customer service to meet the needs of customers, the community and coworkers by being accessible, responsive, and innovative. The department adheres to principles of professionalism and continuous improvement with the goal of contributing to a high quality of life for employees and the community.
DSD operates under the mission statement of, "elevating safety, resiliency, and livability to support a healthy community."
Department Directors also work under an organizational Code of Conduct to be:
Inclusive - We invite diverse perspectives and life experiences.
Accountable - We take responsibility for our actions and decisions.
Collaborative - We work together to complete tasks and achieve our goals.
Trustworthy - We are honest, sincere, and reliable.
For more detailed information regarding this opportunity, see the position profile.
Master's Degree in Public Administration, Construction Management, or a related field required; supplemented by ten years of progressively responsible experience managing development services, building safety and code inspections and enforcement, to include lead or supervisory experience; or any equivalent combination of education, training, and experience which provides the requisite knowledge, skills, and abilities for this job.
Must possess and maintain a valid driver's license.
Hiring range: $120,000 to $144,106 DOQ, plus a very competitive fringe benefits package.
Qualified candidates should apply by April 30, 2023 to be considered in the initial review of applications by completing an application to include a cover letter, resume, and contact information of five references in confidence at:
AshevilleNC.gov/jobs
After April 30, applications will continue to be accepted until the position is filled or until a sufficient number of applications are received.
Asheville is an Equal Employment Opportunity Employer.
Women, and BIPOC ( Black, Indigenous and People of Color) candidates are encouraged to apply.
If you have questions regarding this opportunity, or a recommendation of a colleague, please contact:
Stephanie Craig at scraig@ashevillenc.gov or (828) 251-4066.