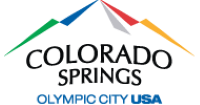 Regional Emergency Management and Recovery Director
City of Colorado Springs, CO
Description / Position Overview
Regional Emergency Management and Recovery Director
In this position, you will direct and manage the development, planning, and execution of the City's comprehensive emergency management training and exercise programs. You will also manage the Emergency Operations Center and provide supervision over multi-agency and multi-jurisdictional personnel. You will maintain a relationship with the State Administrative Agency and other organizations to ensure effective administration.
Essential Job Functions - the basic job duties an employee must be able to perform:
Manage and oversee the development of the emergency preparedness calendar; conduct community exercises; design exercises for specific plans and procedures; ensure exercises are performed under Homeland Security Exercise and Evaluation program guidelines
Develop multi-year training programs; teach emergency preparedness to employees; educate the public through community meetings on hazards and emergency preparedness; develop and implement a tracking system for emergency training
Ensure National Incident Management compliance within the City and County
Update emergency operation plans and supplemental emergency plans
Maintain operational readiness; execute and manage the Emergency Operations Plan during disasters
Prepare analytical and statistical reports; research data and provide summaries of best practices; compile data for analysis based on local hazards and forecasting
Prepare and manage the budget process of OEM (Office of Emergency Management); monitor expenses; prepare the fiscal report; coordinate with the City Finance Department
Supervise the Homeland Security Grant Program; leverage grant sources; analyze and implement federal and state programs
We are looking for candidates who demonstrate:
Knowledge of budget preparation and management
Knowledge of pertinent federal, state, and local laws, codes, and regulations
Ability to establish and maintain effective working relationships
Ability to communicate clearly and concisely, orally and in writing
Successful candidates will have
A bachelor's degree from an accredited college or university with major coursework in public administration, emergency management, or a related field
Seven years of full-time professional manager or senior-level emergency management experience, including two years of supervisory and/or administrator experience
Possess and maintain a valid, non-probationary Colorado driver's license not subject to restriction related to alcohol and/or drug violations or pending charges
One (1) year of the appropriate type and level of experience may be substituted for each required year of post-high school education.
Additional appropriate education may be substituted for the minimum experience requirements.
Additional Information
The City of Colorado Springs offers additional compensation depending on the position, area of assignment, and specific job assignments, including shift differential, pay differential, acting or lead, special assignment, hazard pay, longevity, cell phone allowance, uniform allowance, relocation, awards, standby, call out, compensatory time off, tuition, overtime, extra duty, incentive, holiday premium, proficiency, and vacation sell back.
NOTE: This job announcement is not intended to include a complete listing of all responsibilities, knowledge, skills, and abilities associated with the position.
The City does not sponsor applicants for work visas. If hired, you will be required to provide proof of your eligibility to work in the United States.
****************************************************
Equal Opportunity Employer
The City of Colorado Springs is committed to a culture that values our employees' unique individual qualities and fosters an inclusive environment where people want to be.