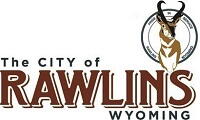 City Manager
City of Rawlins, WY
Located in south central Wyoming, along the populated I-80 corridor, the City of Rawlins' approximately 9,000 residents follow in the footsteps of their historic Wild West past and have a strong and independent spirit and a true sense of community togetherness. The area offers unparalleled outdoor opportunities, including hunting, fishing, boating, hiking, and snow sports. Framed by a rugged frontier and a continually growing energy industry, the community has grown together with a "can‐do" and entrepreneurial approach to building the town that today is a small, comfortable oasis with friendly people and beautiful architecture.
Incorporated in 1886, the City of Rawlins is a full-service city that operates on a FY 2021-2022 budget of $41,865,926 with an exceptional workforce of 121 FTE's. The City's departments include Administrative Services, City Attorney, Community Development, Downtown Development Authority/Main Street, Finance, Fire, Parks & Recreation, Police, and Public Works. Divisions within the administration include City Attorney/Legal, Municipal Judge/Court, Clerk, Community Relations, HR, Finance, IT, and grants. Public Works and Community Development divisions include Streets, Utilities, Water and Wastewater treatment, facilities, mechanic shop, recycling and landfill. Divisions in Parks & Recreation include a recreation center, 11 parks, Rochelle Ranch Golf Course and indoor and outdoor shooting ranges. The City is governed by a Council-Manager form of government. The City Council consists of seven Councilors; two of which are elected from one of three wards, and one elected at large, each to a four-year staggered term.
Under the direction of the City Council, the City Manager performs highly responsible management, administrative, and professional duties as the Chief Executive Officer of the City of Rawlins, and exercises a high degree of independence, initiative, and professional expertise in the daily administration and management of municipal operations in accordance with policies established by the City Council, State of Wyoming, and federal Laws, regulations and guidelines. The Manager provides visionary, innovative leadership, supervision and general direction for the City Management Team, and works closely with the City Council, performing related duties and functions as delegated, assigned or required.
A bachelor's degree in public or business administration, business, accounting, finance, or a closely related field is required, along with eight (8) years of progressively responsible administrative experience in municipal government, including significant administrative, financial and personnel management responsibilities, and five (5) years of experience as a city or county manager is highly preferred. A master's degree in a related field is preferred. Possession of, or the ability to readily obtain a valid Wyoming Class "C" driver's license is required. Any satisfactory combination of experience and training which demonstrates the knowledge, skills and abilities to perform the above duties will be considered.
For a complete position profile and to apply online, visit Prothman at https://www.prothman.com/ and click on "Open Recruitments". For questions, call 206-368-0050. The City of Rawlins is an Equal Opportunity Employer. First review of applications: March 19, 2023 (open until filled).