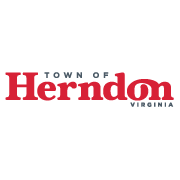 Deputy Town Clerk
Town of Herndon, VA
As a centrally located local government, the Town of Herndon boasts a unique balance of strong sense of community and being a next generation small town that welcomes innovators, risk takers, history seekers and family-keepers. Each employee is pivotal in providing exceptional services to our citizens, such as public safety, community development, recreational activities and much more ensuring Herndon continues to provide the charm of a small town while fostering and developing the ideas of tomorrow.
The Town of Herndon has an immediate need for a Deputy Town Clerk in the Town Administration Department, Town Clerk's Office. This department maintains the minutes of all Town Council meetings, as well as the Town's official records. As a Deputy Town Clerk, you will perform a variety of complex and confidential administrative support services within the town clerk's office supporting the governing body, advisory boards, the town manager's office, and other town departments. Evening work is required.
In this position, you will support the Town of Herndon by:
• Serve as Records Manager; provide records training to internal departments; develop and manage Town's records management program in accordance with the Library of Virginia records retention and disposition schedules. Implement and maintain records in accordance with established policy in hard copy and/or electronic format.
• Participate in the Clerk Services Group in coordination with boards and commissions and town council support services; cross-train as appropriate to ensure continuity of services.
• Provide clerk services for town council meetings on a rotating basis including setting up and recording proceedings using audio/visual system, recording meeting minutes, finalizing and certifying ordinances, resolutions, and proclamations, maintaining official record in hard copy and/or electronic format, and posting finalized documents to the website and in accordance with the town's records policies.
• Develop, prepare, compile, and distribute town council agenda packets; maintain official agenda records electronically.
• Assist with developing town council meeting minutes; maintain official minute records in hard copy and electronic format.
• Process and distribute legal advertisements and meeting notices in accordance with federal, state, and town code requirements.
• Serve as liaison to the town code company and ensure timely and accurate updates to the town code.
• Maintain membership rosters for town council and advisory boards and assist with scheduling for council appointments including processing applications for vacancies, scheduling interviews, and preparing notification letters.
• Assist with swearing in elected officials and appointed advisory board members and the onboarding process.
• Provide administrative support to the town manager's office as needed.
• Proof, finalize, and certify resolutions, ordinances, proclamations, certificates, and other documents following adoption by the town council and/or advisory boards; maintain official records in accordance with the town's records policies.
• Coordinate special events and facilities tours as needed.
• Manage the mayor's calendar; coordinates mayor and town council participation in community events and activities.
• Responds to or coordinates response to general public inquiries; support departmental responses to FOIA.
• Support notary services for the town clerk's and other town offices, when necessary
• Track information pertinent to the town clerk and governing body; work on special projects as needed.
• Provide procurement services for the town clerk's office and town council; complete monthly credit card reconciliation.
• Assist in the development of the department budget including preparing financial background and department narrative information.
• Performs other duties as required..
To be successful in this role, you will need:
• Associates or bachelor's degree in a relevant field, supplemented by one to three years of increasingly responsible professional work experience in an office environment; or an equivalent combination of education, training, and experience that provides the required knowledge, skills, and abilities.
• Municipal or legal clerk experience preferred.
• Possession of Certified Municipal Clerk's certificate, or the ability to obtain within an agreed upon period, preferred.
• Virginia Notary Public or ability to obtain within six months of employment.
• Valid driver's license with acceptable record
Hours: Monday - Friday 8am - 5pm
(Evening meetings at least 1x per week; Monday - Thursday evenings; ie board meetings, evening hours, weekend hours)
Americans With Disabilities Act (ADA) Compliance
The Town of Herndon, VA is an Equal Opportunity Employer. In compliance with the ADA, the town will provide reasonable accommodations for qualified individuals with disabilities and encourages both prospective and current employees to discuss potential accommodations with this employer.
Duties involve the ability to exert light, physical effort in sedentary to light work, but which may involve some lifting, carrying, pushing and/or pulling of objects and materials of light weight (up to 20 pounds). May involve extended periods of time at a keyboard or workstation; requires the ability to perform semi-skilled, coordinated movements such as those required to operate computer and office equipment; some duties require visual perception and discrimination; some duties require oral communication ability.
Duties are regularly performed without exposure to adverse, environmental conditions such as dirt, dust, pollen, odors, wetness, humidity, rain, fumes, temperature and noise extremes, machinery, vibrations, electric currents, traffic hazards, toxic agents, violence, disease and pathogenic substances.
Work Location:
777 Lynn Street, Herndon, VA 20170; Herndon Municipal Center
Due to the nature of a government providing services to the public, the majority of the essential duties of this position are required to be fulfilled at the designated worksite in the town.