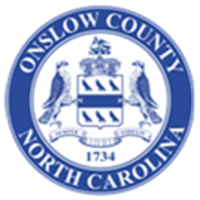 Internal Auditor
County of Onslow, NC
Onslow County, North Carolina, operating under a Commissioner-Manager form of government, seeks an Auditor to be the inaugural leader of the Onslow County Auditing Program. The philosophy of developing an internal auditing program is to proactively evaluate standards, identify gaps and enhance performance of all departments within Onslow County. The new Auditor will only be successful with a proactive and educational philosophy rather than a "gotcha" and rigid approach. The focus of the internal auditing program will be process improvement with the goal of collaboratively identifying best practices, improving accountability, and creating streamlined, effective and consistent protocols that fit the goals and needs of each department and the County overall.
The Community:
Jacksonville is the County Seat of Onslow County. Onslow County has a population of over 175,000 within five incorporated municipalities and unincorporated areas and in addition contains the U.S. Marine base Camp Lejeune with 43,000 marines and sailors stationed there. Located on the coast of Eastern North Carolina, Onslow County enjoys a temperate climate and access to beautiful beaches.
Position description and responsibilities:
Reporting to the County Manager, the Auditor will conduct internal audits, ensure internal controls, and facilitate budget development in partnership with the County Manager and Finance Officer.
The successful candidate:
• has experience leading and conducting internal audits;
• has a track record of successfully assisting departments to understand the auditing process and how performance improvement can result;
• communicates and collaborates with an outstanding ability to listen for understanding, educate and seek satisfactory solutions;
• uses proactive rather than punitive auditing methods in the day to day course of work and has a verifiable track record of same;
• evaluates and recommends changes to policy as needed based on audit findings and best practice;
• has comprehensive knowledge of principles and practices of accounting as applied to county government; thorough knowledge of the principles of county government budgeting; thorough knowledge of modern office practices and use of standard office and accounting equipment; thorough knowledge of audit practices;
• has experience providing technical support to external contractors;
• analyzes and synthesizes multiple complex pieces of data into understandable reports; effectively communicates technical information in understandable terms to a wide variety of audiences;
• develops strategies for creative engagement with departments;
• experience in consulting on budget development and financial management:
• communicates excellently both verbally and in writing and possesses well-developed interpersonal skills and abilities;
• thrives in a culture of high-performance expectations and personal accountability with a track record of developing the same departmental standards as a highly accomplished law enforcement leader.
Qualifications:
The County seeks an auditing professional with a minimum of a bachelor's degree with major coursework in accounting. Must have certification as CPA and at least four years of experience in governmental accounting; experience in county budget development; financial/internal auditing experience preferred. CIA or CLGFO is highly preferred or candidates must have the ability to obtain CIA or CLGFO within two years.