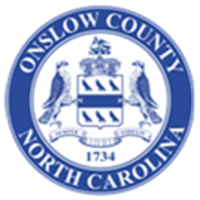 Internal Auditor
County of Onslow, NC
Performs difficult professional work conducting internal audits and ensuring the internal control environmental at the County is functioning at a high level through data analytics and detailed documentation reviews, and related work as apparent or assigned. Work is performed under the general direction of the County Manager.
Position Responsibilities
Conducts audits of County departments and divisions, agencies, and private firms contracting with the County.
Reviews and analyzes departmental and County financial internal control procedures for conformance with best practices, laws, regulations and generally accepted accounting practices; recommends improvements to procedures to ensure compliance with those standards.
Prepares audit reports, summary of findings, financial statements and varied fiscal reports in conformity with Governmental GAAP.
Confers with department staff to establish new and revised policies and procedures.
Reviews accounting documents to ensure accuracy of information and calculations.
Performs cash and inventory counts.
Examines supporting documentation to establish proper authorization and conformance with agreements, contracts, and state and federal regulations.
Reviews programs and legislation to determine fiscal and budgetary impact on departments.
Reviews and recommends modifications to accounting systems and procedures; implements modifications to accounting procedures.
Provides technical support to external auditors and governmental auditors as directed.
Trains staff in work procedures as directed.
Performs assigned functions as a Disaster Ready Team (DRT) member, if appointed or volunteer.
Performs related tasks as required.
Qualifications
Thorough knowledge of the principles and practices of accounting as applied to county government; thorough knowledge of modern office practices and use of standard office and accounting equipment; thorough knowledge of audit practices; ability to establish and maintain effective working relationships with associates, County officials, and outside agencies; ability to prepare complex financial reports; ability to analyze and evaluate complex financial systems; ability to communicate technical ideas effectively both orally and in writing.
Education, Experience, and Special Requirements
Bachelor's degree and considerable experience in governmental accounting and financial and internal auditing, or equivalent combination of education and experience.
Certified Public Accountant, Certified Internal Auditor, and/or Certified Local Government Finance Officer preferred.
Valid driver's license.