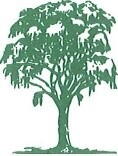 Municipal Manager
Town of Woodstock, VT
Since the 1800's, Woodstock (pop. 3,500) has been known as a vibrant small town offering a compelling sense of place. New residents are attracted to the employment opportunities of the Upper Valley, the charm of the bustling and historic downtown, and the safety and security of life in rural New England. Long term residents appreciate the sense of community and relationships formed through strong neighborhoods, enthusiastic civic and volunteer organizations, and terrific recreational offerings.
The Municipal Manager is charged with the efficient and effective delivery of the municipal services that preserve the community's high quality of life. The Manager reports jointly to two elected boards: a five member Selectboard for the Town; and a five member Board of Trustees for the Village. These local legislative bodies provide broad policy direction to the Manager who oversees daily operations and supports the policy work of the boards. The Selectboard meets twice a month, one of which is during the day; the Trustees meet once a month in the evening.
The Manager is responsible for the hiring and supervision of Department Heads and oversees combined budgets of $9.8 million across multiple funds. There are 50 employees divided into four departments: Police, Fire - EMS, Public Works, and Town Hall. All four departments are represented by unions, though labor relations have generally been strong in recent years. Woodstock has a long tradition of strong municipal management and community stability. Budgets are considered by the voters at annual meetings and a finance committee assists with the budget development process. The tax base is stable and most managers have enjoyed long tenures.
Prospective candidates should be able to demonstrate: working knowledge of local government management; experience supervising independent professionals such as police and fire chiefs; ability to resolve conflict and solve problems; budget development and management experience; organized labor and personnel management experience; media relations experience; and a willingness to engage and become part of the fabric of the community. A recruitment brochure is available at www.townofwoodstock.org.