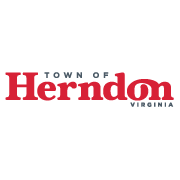 Director of Finance
Town of Herndon, VA
As a centrally located local government, the Town of Herndon boasts a unique balance of strong sense of community and being a next generation small town that welcomes innovators, risk takers, history seekers and family-keepers. Each employee is pivotal in providing exceptional services to our citizens, such as public safety, community development, recreational activities and much more ensuring Herndon continues to provide the charm of a small town while fostering and developing the ideas of tomorrow.
The Town of Herndon has an immediate need for a Director of Finance in the Finance department. This department is responsible for the management of the town's financial resources in a professional and accountable manner. As a Director of Finance, you will provide leadership, direction, technical expertise and supervision of the town's financial affairs. In this role, you will also be responsible for directing the successful execution of the adopted budget; procuring needs for goods and services, paying town vendors and employees in a timely and accurate manner; manages the assessment and collection of taxes, fees and charges; invests in the town's funds; coordinates the annual financial audit and preparation of the town's comprehensive annual financial report..
In this position, you will support the Town of Herndon by:
• Analyzing current short-and-long term investments; initiating and completing investment purchases and sales.
• Reviewing town daily bank balances and initiating bank transfers, taking appropriate actions to pay town debt services on outstanding bond issues, approving all payments of $5,000 or more, signing all town disbursement checks.
• Overseeing preparation of detailed accounting schedules and other reports prepared as a part of the annual audit; preparing transmittal letter, management discussion and analysis, financial statements and statistical tables as part of the town's comprehensive annual financial report.
• Staying current on Governmental Accounting Standards Board (GASB), pronouncements and statements to ascertain possible affects on town's financial reporting. Coordinating implementation of GASB statements with town's certified independent public accountants.
• Serving on the town's budget team with specific responsibility for developing revenue projections, analyzing the town's debt capacity, recommending debt structure with least fiscal impact to town; s bond ratings.
• Reviewing all proposed town expenditures for reasonableness, analyzing other potential town revenue sources.
• Prepared financial reports that track current progress, analyzes trends and recommends corrective action if needed.
• Serving on the town's capital improvement program work team.
• Coordinating issuance of all town's debts, including bond and public improvement notes.
• Preparing interim fiscal reports for Town Council, Town Manager and other department heads and provides fiscal analysis and governmental accounting expertise and guidance when requested.
• Monitoring federal, state and local grant progress; ascertaining grant funds received are accurate and timely; tracking requests for federal, state and local grant reimbursements; undertaking grant accounting and record keeping.
• Regularly interacting with all town departments, Town Council, town organizations, and other local, state and federal agencies and citizens.
• Attending regular department head and strategic meetings, town council work sessions and public hearings delivering presentation as required.
• Providing expertise and guidance in refining town procedures, participating in the development of new town policies, regulations and procedures.
• Providing leadership and management to the town's Finance Department.
• Serving as the town's procurement official and rendering purchasing decisions.
• Serving on special selection committees and task forces as required.
• Directing the town's risk management program concerning general liability, automotive and property insurance coverage.
• Directing the town's commercial property manager regarding leasing and space management activities.
• Functioning as the town's landlord, managing the town's two residential rental units.
• Serving as the town's representative on the Northern Virginia Cigarette Tax Board.
To be successful in this role, you will need:
• Bachelor's degree in business administration, public administration, accounting, finance or applicable field required, master's level coursework in applicable field preferred.
• 6 years of experience including governmental, financial management with a minimum of 5 years supervisory experience, or an equivalent combination of education, training and experience.
• CPA designation required.
• Strong mathematical skills.
• Ability to serve in a director level capacity.
• Strong communication skills of all type.
• Strong presentation skills.
• Proven ability to exercise strong judgement, decisiveness and creativity.
• Valid driver's license with an acceptable record.
Work Location:
777 Lynn Street, Herndon, VA 20170; Herndon Municipal Center
Due to the nature of a government providing services to the public, the majority of the essential duties of this position are required to be fulfilled at the designated worksite in the town.