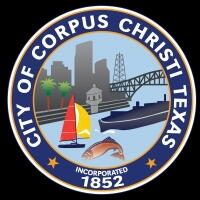 Chief Innovation Officer
City of Corpus Christi, TX
Job Functions:
Designs benchmark surveys and quantitate techniques to improve the productivity and quality of operations and build an effective workforce.
Recommends innovative management strategies and complex turnaround plans. Inspects business processes and service delivery methos to identify efficiencies and reduce cost.
Conducts analytical research and presents implementation alternatives on various public administration functions and service delivery activities.
Evaluates staffing requests and recommends staffing levels to ensure the efficient and effective utilization of human resources.
Presents organizational improvement recommendations to the City Counsel, City Manager's Office, Departments and outside agencies.
Prepares comprehensive recommendations aimed at resolution of organization, management, and employee utilization opportunities.
Assist the City Manager's Office on special reports, as requested.
Job Overview:
CIO will provide citywide leadership for departments and cross-functional teams in order to continuously improve organization-wide operations to become more effective/efficient and establish systems of accountability. Assist departments by evaluating and implementing applicable recommendations form the Executive Leadership Team, Strategic Planning and Leadership, City Auditor and perform a variety of highly analytical, financial and organizational reviews as needed to support decision making by the executive leadership team.
CIO will conduct research, creatively resolve and seek solutions using unique multi-disciplinary teams. CIO will conduct comparative benchmarking and analysis by understanding operational, process, technology and performance factors.
Citywide the CIO is responsible for "championing" organizational improvements and provide training and coaching as need for the entire organization to properly use essential business management tools. CIO will also lead competitive assessment reviews and/or manage competition, conduct surveys, and serve as internal consultant to department and City Manager's Office.