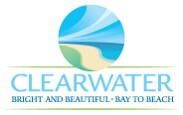 Risk Manager
City of Clearwater, FL
TARGET ENTRY SALARY: $76,945 - $100,029 DOQ
POSITION OPEN UNTIL FILLED Under administrative direction, the Risk Manager extensive managerial, supervisory, and administrative work in the planning, organization, direction, and coordination of the City's Risk Management and safety programs.
DUTIES AND RESPONSIBILITIES:
Essential Functions: -- Essential functions, as defined under the Americans with Disabilities Act, may include any of the following representative duties, knowledge, and skills. Essential duties and responsibilities may include, but are not limited to, the following:
• Surveys, identifies, and analyzes elements of risk in all phases of City operations; provides extensive risk management skills to help mitigate risk and address areas of issue.
• Manages, supervises, and oversees the risk management department and subordinate personnel; provides work direction and performance feedback.
• Recommends, implements, and evaluates the most advantageous method of dealing with risks through elimination, reduction, retention, or transference of risk through insurance or other risk management techniques.
• Prepares insurance bid proposal specifications for those risks that can be best transferred to the insurance industry; analyzes, evaluates, and recommends the lowest and best bid proposals.
• Administers insurance programs in property, casualty, automobile, and worker's compensation; processes claims involving all City; assists in recovery of amounts due the City for damages to property.
• Assists in reviewing and updating values of real and personal property owned by the City.
• Reviews contracts for insurance purposes and reviews Certificates of Insurance; directs and coordinates the City's self-insured plans.
• Reviews losses to determine areas of loss and means of reduction; investigates, researches, identifies, and compiles risk-based information for the City and its departments; forecasts and analyzes data to bring
transparency to risk mitigation initiatives and objectives.
• Initiates and directs studies and programs in the area of safety with objectives of minimizing accidents and injuries to employees and the public and damages to property and equipment; develops, implements, and
facilitates safety standards in the City's system.
• Audits, reviews, and evaluates all policies and invoices for payment of premiums; monitors the timely and accurate disbursement of payment; establishes and maintains related records.
• Develops, prepares, and drafts budget estimates and monitors divisional budget; provides management level reporting to determine resource allocation and overall budget use.
• Performs customer service and other duties as assigned.
MINIMUM QUALIFICATIONS:
Licenses, Certifications, and Equipment:
• A valid State driver's license is required.
• State of Florida All Lines Adjuster license is required.
Education and Experience:
Bachelor's Degree in Business or Public Administration or related field PLUS five (5) years of responsible, senior-level experience, preferably in local government, in the development and administration of insurance, accidents, and loss prevention programs; OR an equivalent combination of education, training, and experience may be considered.