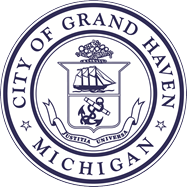 City Manager
City of Grand Haven, MI
The charming City of Grand Haven is a treasure. Located along the confluence of the Grand River and Lake Michigan, Grand Haven is open, green, beautifully-scaled, pedestrian-friendly with well-kept homes and exceptional schools.
The City seeks a City Manager with strong values and leadership skills who appreciates natural beauty, good neighbors, a diverse community and small-town liking. After nearly 20 years of exemplary public service, the former City Manager left for an opportunity with a much larger community.
Grand Haven was recently named "One of the Best Beach Towns in America" and "One of the Best Secrets on Earth." In addition, Travel + Leisure awarded Grand Haven with the distinction for having "The Country's Best Fourth of July Celebration."
The ideal candidate will bring a record of distinguished communication skills, a humble mindset, a proven listener, strong financial skills and willingness to immerse yourself in everything Grand Haven.
The major challenges facing the next City Manager include the future of the Harbor Island site, overhauling the city's infrastructure and funding future legacy costs.
This is a rare opportunity to manage one on the country's gems. Grand Haven welcomes your interest in serving our vibrant city.
Life in Grand Haven can be summed up quite easily, 'it's like being on vacation everyday."
The City of Grand Haven is an Equal Opportunity Employer.