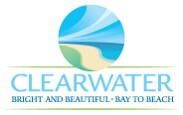 Assistant City Manager
City of Clearwater, FL
The City of Clearwater invites applications for the position of: Assistant City Manager
TARGET ENTRY SALARY: $113,684 - $170,526 DOQ
POSITION OPEN UNTIL FILLED
The first review of applications will be conducted on August 15, 2022.
Under direction of the City Manager, the Assistant City Manager assists and supports in the performance of all management, direction, and administration of the daily operations of the city. May serve as the Acting City Manager in the City Manager in their absence.
DUTIES AND RESPONSIBILITIES:
Essential Functions: -- Essential functions, as defined under the Americans with Disabilities Act, may include any of the following representative duties, knowledge, and skills. Essential duties and responsibilities may include, but are not limited to, the following:
Provides expectations, leadership, and guidance to all direct reports, fosters teamwork, and motivates the departments under strong leadership.
Coordinates, assigns, and directs the overall activities and strategic direction of assigned City departments; serves as a liaison between departments and the City Manager.
Maintains a culture of accountability within the organization.
Assists, supports, directs, and supervises all administrative activities of the city including all departments and operations; provides expertise and direction for operational activities of the city departments.
Represents the City Manager at various meetings, including interdepartmental, intergovernmental, and civic group meetings.
Attends and engages in all meetings of the City Council, internal staff, and various committee meetings; represents the City Manager internally in various committee meetings; attends and participates in various board meetings.
Develops procedures for implementing changes in organization and administrative systems as directed by the City Manager.
Submits oral and written reports to the City Manager on a variety of special assignments; collaborates with departments and directors to handles special projects.
Develops procedures for implementing changes in organization and administrative systems as directed by the City Manager.
Handles and addresses citizen complaints, represents the City Manager when needed, and coordinates various public communications to respond to inquiries from the media and the public; reviews and edits all publications from the city before disbursement
Possesses the power and authority to execute all powers and duties of the City Manager in the absence of the City Manager and as assigned.
Performs other duties as assigned.
MINIMUM QUALIFICATIONS:
Licenses, Certifications, and Equipment:
A valid State driver's license is required.
Education and Experience:
Master's Degree in Public Administration, Public Affairs, Human Resources Management, or Finance, or a field relating to the area of supervision and five (5) years of experience as a department director or managerial position in the public sector; OR an equivalent combination of education, training, and experience.
Knowledge of –
Public administration theories and practices
Municipal structural and functional organization
Charter provisions, ordinances, and state laws
Operations, services, and general functionality of the City and City Manager's office
Municipal Budget systems and funds
Principles and practices of project management, performance measurement, budget preparation, negotiating methods and community outreach
Modern management techniques and systems
Record keeping, report preparation, filing methods, and records
Skill in –
Planning, assigning, and delegating work in support of high-level strategies and concepts
Managing special assignments and studies, solving administrative problems, and interpreting findings
Performing highly skilled administrative and managerial work
Developing organizational systems and controls
Creatively resolving planning and project implementation problems.
Completing sensitive and confidential tasks with skill and accuracy
Establishing and maintaining effective working relationships
Communication effectively, verbally and in writing.
Empathy
Operating a computer and related software
Empowering and inspiring city employees