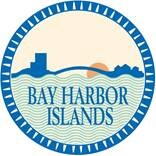 Deputy Town Clerk
Town of Bay Harbor Islands, FL
Description
Provides highly-skilled clerical and administrative support to assist the Town Clerk in the overall management of the department. Oversees daily clerical work, scheduling, recordkeeping, and administrative support assignments. Serves as the Town Clerk in his or her absence. Work is performed under general direction with moderate latitude in the use of initiative. Position relies on experience and exercises independent judgment based on subject-matter expertise in the area of specialization.
Examples of Duties
EXAMPLES OF ESSENTIAL FUNCTIONS:
The list of essential functions, as outlined herein, is intended to be representative of the tasks performed within this classification. It is not necessarily descriptive of any one position in the class. The omission of an essential function does not preclude management from assigning duties not listed herein if such functions are a logical assignment to the position.
Assists with the administration of municipal elections.
Attends council, board, and committee meetings typically held during evening hours.
Records, transcribes, and maintains the records of Council, board, and committee meetings.
Prepares and distributes agendas, materials, and council minutes.
Responds to inquiries, requests, and complaints regarding services; resolves or coordinates resolution of issues.
Prepares required state reports and correspondence.
Files reports, correspondence, and other documents; maintains filing system in an efficient manner.
Responds to public records requests in an accurate and timely manner.
Posts and provides notice of all Town public meetings.
Processes various applications for Town services
Coordinates the collection of financial disclosure documents as required for audits or other requests.
Prepares, proofreads, processes and distributes reports, documents, letters and specialized correspondence.
Answers phones and provides information as required.
Researches, compiles, and analyzes data for special projects and / or various reports, as needed.
Assists with photocopying, assembling materials, and simple clerical work as needed.
Performs other duties, as required or as assigned.
Minimum Qualifications
Bachelors degree and two (2) years of experience in government records management and clerical procedures, including the taking of minutes. Must have or be able to obtain within three (3) years of hire date, Certified Municipal Clerk (CMC) designation. Must be a Notary Public of the State of Florida, or be able to become one within three (3) months of hire date. May be required to have and maintain a valid State of Florida driver's license. May be required to have or obtain additional formal industry certification(s) based on area of assignment.
Supplemental Information
PREFERRED QUALIFICATIONS:
Bachelor's degree in public administration or related field;
Certified Municipal Clerk (CMC) Certification, highly desired;
2 years of experience working in a municipal clerk's office, governmental or non-profit agency setting requiring a high degree of confidentiality.