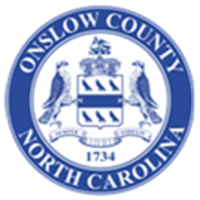 Finance Officer
County of Onslow, NC
Job Description
Onslow County is seeking a Chief Financial Officer who will perform complex professional and administrative work supervising the maintenance, control and analysis of the fiscal operations of the county government, and related work as apparent or assigned. Work is performed under the general direction of the County Manager. Departmental supervision is exercised over the finance and purchasing departments.
Position Responsibilities
To perform this job successfully, an individual must be able to perform each essential function satisfactorily. The requirements listed below are representative of the knowledge, skill, and/or ability required. Reasonable accommodations may be made to enable individuals with disabilities to perform the essential functions.
Serves as Chief Financial Officer of the County.
Supervises the maintenance, control, and analysis of the fiscal operations of the county government; maintains adequate accounting records to document compliance with local, state and federal laws and ordinances; safeguards assets of the county through implementation or acquisition of adequate internal control mechanisms and insurance coverage; oversees county debt management program; invests idle funds to ensure adequate return on investment while maintaining funds' safety.
Evaluates staff performance; takes personnel action and implements disciplinary actions; counsel staff regarding performance and employee personnel policies.
Serves as the budget analyst of the county; analyzes county programs and projects as outlined in budget, performing financial and programmatic reviews; assists in establishing measurable goals and objectives for appraisal standard in county departments, programs and projects.
Prepares annual county budget and project ordinances; aids department heads in preparing budget estimates and in determining costs for new, expanded or reorganized programs; implements approved budget; prepares budget amendments as necessary; reviews and makes recommendations related to budget amendments from departments; makes appropriate ledger adjustments and estimating available fund balance.
Creates and disseminates county documents to include internal memorandums, new policies or procedures, information briefs and other informational type materials designed to inform, educate or provide direction for county department heads, employees, Board of Commissioners, the public and outside agencies.
Assists County Manager in the development of policies and procedures pertaining to capital improvement, fiscal control and public relations issues; assists department heads with financial matters as necessary.
Responsible for production of monthly and annual reports detailing the financial position of the county, including key revenues and expenditures.
Responsible for production and maintenance of the Capital Improvement Program, as approved by the Board of County Commissioners.
Conducts financial forecasting and advises county government as necessary.
Maintains knowledge of State of North Carolina activities which affects the financial position of the County. Advises County Administration and the Board of Commissioners on any such activities and recommends public policy to best serve the County.
Coordinate with outside agencies which provide funds to, or receive funds from Onslow County.
Assists independent auditors in completion of annual county audit.
Performs assigned functions as a Disaster Ready Team (DRT) member.
Performs related tasks as required.
Qualifications
Comprehensive knowledge of general laws and administrative policies governing municipal financial practices and procedures; comprehensive knowledge of the principles and practices of accounting in government; ability to evaluate complex financial systems and efficiently formulate and install accounting methods, procedures, forms and records; ability to prepare informative financial reports; ability to plan, organize, direct and evaluate the work of subordinate employees; ability to establish and maintain effective working relationships with associates and governmental officials; and ability to formulate long range fiscal planning.
Education, Experience, and Special Requirements
Bachelor's degree with coursework in accounting, finance, or related field and extensive experience of progressively responsible finance experience including considerable management level experience, or equivalent combination of education and experience. Master's degree preferred.
Special Requirements:
Certified Local Government Finance Officer or Certified Public Accountant strongly preferred.
Valid driver's license.