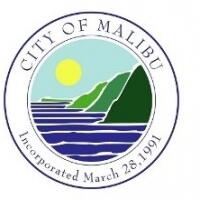 Information Systems Technician
City of Malibu, CA
Under general supervision, plans, coordinates and implements the activities, operations, and duties in support of the City's information systems and networking infrastructure; coordinates assigned activities with other departments and divisions, outside agencies, and the general public; provides complex professional staff assistance in areas of expertise; and performs related work as required.
Ideal Candidate
The ideal candidate will have knowledge of enterprise systems including engineering and administration, modern and complex principles and practices of computer systems management, analysis, design, programming, and maintenance, and capabilities of networks and network cabling. Understands the operational characteristics, services, and activities of Information Systems. Is knowledgeable of various software packages including word processing, spreadsheet, data processing, graphics and desktop publishing applications and programs, as well as principles of telecommunications, basic telephone wiring and telephone configurations, database, data communication, and operating systems. Has experience in repairing microcomputers, computer networks, peripheral devices, and telecommunications equipment. Establishes and maintains effective working relationships with City staff, elected officials, and the public.
Minimum Qualifications Required
Equivalent to graduation from an accredited four-year college or university with major coursework in computer science, information technology, business administration, or a related field, and three (3) years of recent related responsible computer systems, systems analysis, network management, or related experience. License: Must possess and maintain a valid California class C driver license and have a satisfactory driving record. Microsoft Certified Software Engineer or Certified NetWare Engineer is desirable.
Application Deadline: Open Until Filled
Applicants must submit a completed online City Employment Application and Resume. Applications will be accepted on a continuous basis until the position is filled. Resumes will not be accepted in lieu of a City Employment Application.