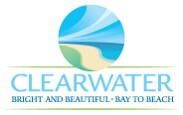 Public Works Director
City of Clearwater, FL
Under the direction of the City Manager's Office, the Public Works Director is responsible for leading of all public works department and maintaining a management framework that supports the City's strategic direction in a sustainable manner.
DUTIES AND RESPONSIBILITIES:
Essential Functions: -- Essential functions, as defined under the Americans with Disabilities Act, may include any of the following representative duties, knowledge, and skills. Essential duties and responsibilities may include, but are not limited to, the following:
• Providing expectations, leadership, and guidance to all direct reports.
• Maintaining a departmental strategic plan which is consistent with the strategic direction of the city.
• Coordinating with other members of the Senior Executive Team to ensure that departmental operations and strategies are consistent with the City's strategic direction, charter, policies and procedures, and ordinances.
• Coordinates with external stakeholders to support operations and long-term strategies
• Participation in the long and short-term strategic planning both at the departmental and city levels.
• Maintaining a culture of accountability within the department.
• Ensures that reports, documents, and presentations before City Council and advisory boards are accurate and appropriate.
• Management of a departmental administrative framework that is consistent with and supportive of citywide administrative activities including but not limited to preparation of annual budget, personnel matters, and the keeping of public records.
• Defines, evaluates, and communicates project milestones, service level agreements, and resource allocation to executive team, department leads, support staff, and end users.
• Prioritizes and schedules work assignments for assigned staff; manages the recruitment, hiring, and termination of all department staff; provides performance evaluations, feedback, and possible discipline.
• Must work the schedule necessary to meet the requirements of the position.
• Performs other duties as assigned.
MINIMUM QUALIFICATIONS:
Licenses or Certifications:
A valid State driver's license is required.
This position is required to operate the below equipment, machines, tools, and other work aides:
Standard office equipment, such as: fax, copier, phone, personal computer, related software, and other equipment as assigned.
Education and Experience:
Bachelor's Degree in Business Administration, Public Administration, Environmental Engineering, or a related field; eight (8) years of progressively responsible administrative experience in a similarly sized municipal public works or engineering operation; at least four (4) years of experience in a senior management position; OR an equivalent combination of education, training, and experience may be considered. Master's Degree in Public Administration is preferred.