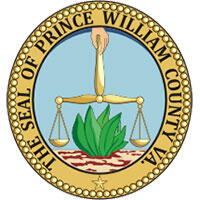 County Executive
County of Prince William, VA
Under the direction of the Board of County Supervisors, the County Executive performs independently and operates within the Prince William County Code and general policy guidelines while exercising substantial latitude and discretion to achieve the goals and objectives of the PWC Government. The County Executive participates in intergovernmental activities at regional, state, and national levels to influence legislative and regulatory change consistent with the County's interests and the needs of its citizens.
The County Executive leads the County through the executive team, which is comprised of department directors. The County Executive sets policy, standards, goals, and objectives and collaborates with department directors in establishing and monitoring the County's annual budget.
QUALIFICATIONS
This position requires any combination of education and experience equivalent to a Master's Degree in Public or Business Administration or a related field and a minimum of 10 years applying advanced management principles with critical impact on citizens and the organization. The ideal candidate will exercise strategic and visionary thinking having long-term organization-wide application and impact.