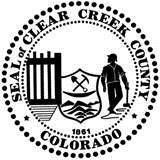 Human Resources Director
County of Clear Creek, CO
Located about 35 miles west of Denver, on the eastern side of the Continental Divide, Clear Creek County, Colorado (pop. 9,900, area 396 sq. mi.), is naturally beautiful and central to state history. Within four national forests (Arapaho, Pike, Roosevelt, and San Isabel) and 72% comprised of public lands, the county takes its name from Clear Creek, a major site of the 1859 Colorado Gold Rush, which led to the formation of Colorado Territory in 1861, and statehood in 1876. The 2022 budget of $39.1 million (GF reserve $22.4 million) supports 230 FTEs, including PTEs and seasonal.
This opportunity is available with the retirement of the former human resources director (HRD), who served the county for over 23 years, the last 17 as director. Reporting directly to the county manager, the HRD oversees a departmental budget of $434,000 supporting 3.0 FTE. The county currently uses UKG as its HRIS, UltiPro for payroll.
A bachelor's degree in human resources, business or public administration, or related field, and five to seven years of professional human resources experience, including at least two years of supervisory experience, are required. Any equivalent combination may be considered. Knowledge of all federal and Colorado employment laws, especially all recent amendments, is required. Proficiency with Excel, certifications (PHR, SPHR, CP, or SCP), experience negotiating employee benefits, and proficiency with HRIS are all preferred.
The hiring range for this position is $117,900 to $141,500 DOQE. In addition, the following benefits are provided: medical (Cigna HDHP (includes Health Savings Account or Open Access PPO Plans)), dental (Delta PPO), and vision (VSP) insurances; flexible spending accounts (medical and child care); AD&D, short- and long-term disability, and basic life insurances, all employer-provided; wellness program; and EAP. Education assistance is also provided. The county matches 4% to a mandatory 401(a) deferred compensation plan for retirement, and a 457(b) plan is available. Paid time off includes vacation and sick leave, plus 10 holidays. Relocation assistance and hybrid work schedule are subject to negotiation.