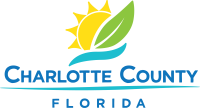 Capital Projects Manager-P.E.
Charlotte County Board of County Commissioners, FL
General Summary & Essential Responsibilities:
Performs highly responsible professional administrative work coordinating and providing oversight over major County construction projects including but not limited to Public Works, Facilities and Utilities. Develops, implements, and updates policies and procedures to ensure delivery of high-quality construction projects. Participates at various levels in the design, estimation, and construction delivery methodologies of County construction projects. Serves as an advisor and reports to Administration.
Min. Education, Licenses and Certifications:
Bachelor's of Science degree in engineering from an Engineering Accreditation Commission (EAC) AC/ABET-accredited undergraduate program or
In engineering technology from an ETAC/ABET-accredited undergraduate program or hold a foreign degree or a non-ABET engineering degree that is successfully reviewed by a Florida-approved evaluation company for equivalency.
Five (5) years of experience in engineering, construction management, project management or related field, to include three (3) years of supervisory experience.
Preferred: Local government experience
Licenses and/or Certificates:
Must possess and maintain a valid Florida driver's license.
Must possess and maintain a valid Florida Professional Engineer's (P.E.) license or be able to obtain within three (3) months of hire
Knowledge, Skills and Abilities:
Thorough knowledge of design and construction principles relative to horizontal and vertical infrastructure, asset management and local, state and federal codes and approval processes.
Thorough understanding of local government organization, operations, policies, and procedures.
Ability to rapidly adapt and adjust to changing conditions and exhibit a great deal of flexibility when coordinating multiple activities.
Ability to work both independently and as part of a multidisciplinary and highly collaborative teams to identify opportunities and provide leadership and technical expertise on projects.
Ability to work effectively in complex, sensitive situations using tact and diplomacy to resolve problems.
Ability to understand, summarize, and effectively communicate complex technical issues and to formulate sound recommendations on these issues.
Ability to interact effectively, establishing good working relationships with staff, other County organizations, agencies, state officials, consultants, contractors, and the public.
Ability to determine requirements, provide necessary design input, and estimate costs for a proposed project.
Ability to analyze a variety of administrative problems and to make sound policy and procedural recommendations.
Ability to make decisions recognizing established precedents and practices and to use resourcefulness and tact in solving new problems.
Strong written and oral communication skills, to include public speaking skills and the ability to develop effective proposals.
Skill in the use of standard office computer equipment and various construction-related estimating and scheduling software applications.
Ability to operate a motor vehicle.
Ability to provide internal/external guidance and customer assistance via all forms of communication.