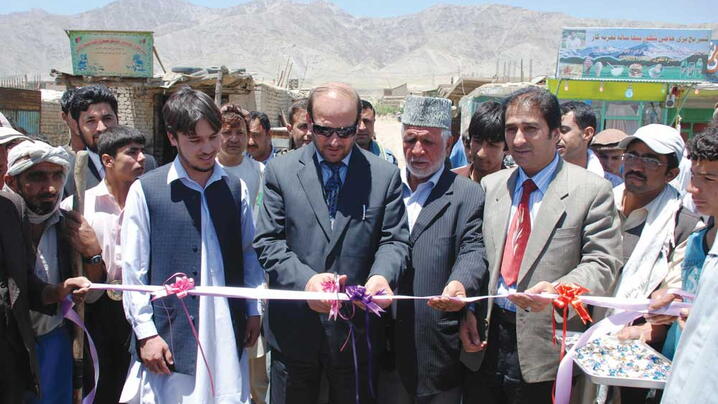 ICMA provides career opportunities in global programs for international development specialists and short-term pro-bono opportunities for local government subject-matter experts.
Career Opportunities
ICMA utilizes our members who are interested in international engagement for a variety of long-term and short-term assignments on donor-funded programs worldwide. We highly recommend that you submit your CV directly to ICMA's Global Programs Team by emailing us at global@icma.org and including a short summary bio with your technical areas in the body of the email. We will save your CV in our internal database and may call upon you based on technical need.
Pro-Bono Opportunities
By providing pro-bono support, local government chief administrators and their staff have been instrumental in the success and innovation of ICMA's global programs for many years. Their strong practical knowledge and daily management experience enhance the credibility and quality of peer-to-peer learning.
The relationships that grow out of an international training and/or technical assistance activity often continue far beyond the life of the funded project, as participants exchange information, best practices, and even visits for years to come.
To sign up for ICMA's pro-bono opportunities list, go to the ICMA Volunteer Interest Form and check the boxes that correspond to your interests. As a next step, we recommend that you complete this Google Form (5-10 minutes) to identify your experience level and technical areas of expertise.
Preparing for International Opportunities
If you have not worked or volunteered internationally but would like to, ICMA can help you prepare.
Each year at the ICMA Annual Conference, we offer a pre-conference workshop to enable attendees to gain first-hand knowledge of international pro-bono and paid work opportunities. We help members understand:
How you can use your skills to address the challenges faced by governments to deliver services, promote economic development, create sustainable growth, and improve the quality of life for citizens around the world.
The prerequisites, challenges, and benefits of international work focused on strengthening local governance.
The goals and expectations of the donor community and trends in international development.
How ICMA's international funded programs advance professional local government through leadership, management, innovation, and ethics.
You can register for the workshop when you register for the ICMA Annual Conference.
Register for the ICMA Annual Conference
Join us September 17-21 in Columbus/Franklin County, Ohio for the 2022 ICMA Annual Conference.