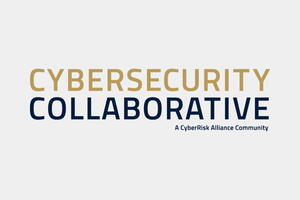 With new cyber threats emerging every day, ICMA has partnered with the National Association of Counties (NACo) to strengthen local governments' cybersecurity efforts. The Cybersecurity Collaborative will provide members of ICMA with access to top tier technology security professionals, information, intelligence, best practices, and other resources to prepare for, prevent, and mitigate cybersecurity threats.
ICMA Cybersecurity Collaborative Partnership Merits
Serves to extend the ICMA mission while making members smarter, stronger, better equipped, and better prepared for cybersecurity incidents.
Provides critical news, intelligence, training, events, and other cyber-risk resources.
Engages the community on the subject of cybersecurity.
Provides access to a trusted network of peers.
Features of the Platform
Daily security news and security alert portal.
Peer‐to‐peer exchange through community discussion.
Real‐time security task forces and SWAT teams.
Online training, webinars, and live tech demos.
Security research and report repository.
Membership directory.
Benefits of the Cybersecurity Collaborative
Task Force Working Groups: Member-only Collaboration to develop tools and solutions free of vendor or analyst influence
CISO Rapid Response: On-Demand collaboration with CISOs to help you solve your most pressing challenges including secure direct messaging
Tool & Policy Library: CISO developed tools and policies to develop and strengthen your security program
Morning Security Reports: Real-time situational awareness curated and emailed to members every morning free of ads
Virtual Briefings & CISO Boardrooms: Closed-door, private briefings with CISOs and national security leaders for unique insights on threats, policy, and solutions
Leadership Development Program: 12-week program developed in partnership with General Colin Powel and the Professional Development Academy
Sign Up to Receive More Information
---
Reducing Third Party Cyber Risk in Local Government
Date: June 23, 2021
NACo Cybersecurity Guidance for Local Government
Date: August 18, 2021
Customizing End User Cybersecurity Education for Your Community and Culture
Date: September 16, 2021
Endpoint Protection During a Time of Evolving Policy and Practices
Date: October 22, 2021
How MFA Requirements are Determining Cyber Insurance Coverage for County Governments
Date: November 17, 2021
Cybersecurity Resources
Planning for 2020 Cyber Attacks: Are You Ready?
Checklist: Keep Your Remote Workforce Safe from Cyberthreats
A Look at Local Government Cybersecurity in 2020
Cybersecurity Considerations to Implement IoT
Cyber Continuity Planning: Go Big or Go Home
Testimonials
"I think the Collaborative is the best source of information and resources I have access to. Plus, as a member, my staff gets access to all the information as well. The 6:00 am feeds are faster than MSISAC, USCERT and routinely more informative. The people you get access to are phenomenal and the leadership academy is great as well." - Michael Dent, CISO, Fairfax County
"Bring Your Own Device has been a big challenge for us. We joined the Cybersecurity Collaborative and they immediately provided me a set of guidelines and a checklist for how to implement BYOD. The document was Best of Breed output from a task force that a group of Fortune 1000 security teams created. I was able to use this without needing to spend the time and money it would have taken to (re)create the wheel myself." - Raghu Seshadri, Director of Information Technology, Jefferson County Public Schools