Overview
A day of inspiration presented by ICMA and the League of Women in Government, sponsored by Cigna.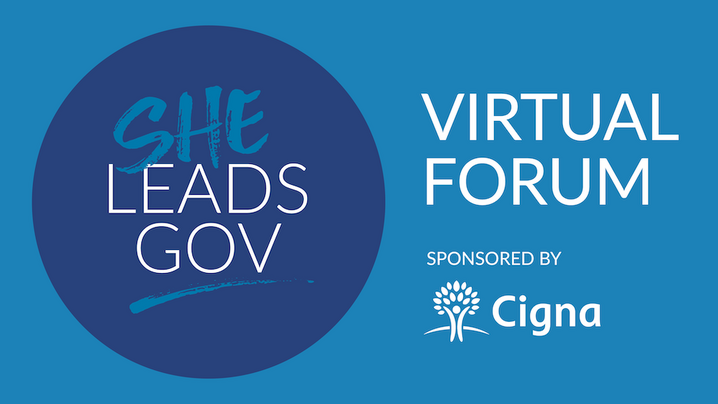 The second annual SheLeadsGov Virtual Forum, Resilience 2.0: Redefining Resilient Women in Local Government, is a unique professional development opportunity to assess and enhance your resiliency in order to achieve professional and personal goals in 2022. Created by ICMA and the League of Women in Government, we, along with event sponsor and ICMA strategic partner Cigna, have designed a day that will inspire all local government professionals to recruit, recognize, and retain talented women amidst the continued changing and challenging pandemic.
We have filled the Virtual Forum with thought-provoking and motivational speakers, but that's not all! You will make amazing connections with other women and men in the local government profession, take breaks to clear your mind and relax, and learn new tools and approaches you need to overcome the overwhelm and empower your voice to manage stress, improve the blurred boundaries of home and office, and recharge your resiliency.
This extraordinary day offers something for women and men of all ages, and at all career stages. So, if you're ready to achieve success in 2022 and beyond, join us for the SheLeadsGov Virtual Forum!
Event Details
Date: Tuesday, March 8, 2022 (International Women's Day)
Time: 11:00 a.m. - 3:00 p.m. ET
Fee: Registration is COMPLIMENTARY for ICMA members and nonmembers, courtesy of event sponsor Cigna.
NOTE: This event will be capped at 1,000 participants. Save your seat today!
Key Takeaways
Participants of the SheLeadsGov Virtual Forum will learn how to:
Disable their silence and use their voice to do scary things.
Improve their resiliency through stress management.
Remove barriers to support themselves and their peers to keep women in local government.
Preliminary Schedule of Events
11:00 a.m. | Welcome
League of Women in Government President: Kelly Houghteling
National Vice President, Government & Education, Cigna: Kim Funderburk
11:10 a.m. | Panel
Overcoming Challenges Faced by Women During the Pandemic
The pandemic revealed significant challenges that impact women in the workforce, and although women are stepping up to meet demands, they are struggling. In addition to the day-to-day challenges of their personal lives, women in the public sector face unique career threats. Many local governments are downsizing budgets, maintaining traditional policies and benefits, and eliminating crucial advancement opportunities, causing women to step out. How do we keep women in local government?
Moderator: Kim Funderburk, national vice president, government & education, Cigna
Panelists:
Jane Cheeks, IPMA-SCP, director of human resources, City of Houston, Texas
Kelly Houghteling, assistant town manager, Town of Wellington, Colorado
Shawn Stokes, director of human resources, Prince Georges County, Maryland
Ann-Marie Sharpe, director of risk management, City of Miami, Florida
12:15 p.m. | Break
Mindfulness and Meditation Podcast: Managing Stress
12:30 p.m. | Keynote Speaker
Do it Scared: Never doubt that your Silence Enables and your Voice Empowers
Dive into finding your own voice and providing the same for others. As we continue to make strides in creating more room at the table – and pulling up our own chair – how are we heard? Can we be authentic and vulnerable? If you haven't brought your own chair to the table, when will you be ready?
Sereniah Breland, city manager, City of Pflugerville, Texas       
1:15 p.m. | Break
Stand-up & Stretch Break
Sandra Shaklan, behavioral clinical account manager, Cigna 
1:30 p.m. | Workshop
Resilience 2.0
Since the pandemic has stretched into year 2, what does that mean for our personal resilience? As we navigate the continued isolation, resignations, and work-life imbalance, this session will highlight what has changed since last year and how to be ready for this year.
Sandra Shaklan, behavioral clinical account manager, Cigna 
2:15 p.m. | Continuing the Conversation Sessions
Connect with attendees to discuss the day's topics and highlights, as well as have an opportunity to network with one another.
Room 1: Resilience
Connect with attendees and share best practices, advice, and perspectives on how your personal resilience helps you navigate work-life balance.
Room 2: Leadership
Interact with attendees and discuss how leadership and any level keeps women in local government.
Room 3: Empowerment
Engage with attendees and share what empowers you to be authentic and vulnerable, and how you use your voice to empower others.
Meet the Speakers
Jane E. Cheeks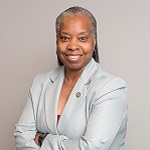 Jane E. Cheeks is a tenured HR management professional with diversified leadership successes in both the public and corporate sectors.  She has served the City of Houston for over 22 years, specializing in the operation of core Human Resource functions. As the Director of the City's Human Resources department, she currently manages over 270 HR professionals who ensure the City's employees and citizens receive essential services and employee benefits.
Now Jane is leading HR into a digital transformation with the HROne project that replaces the existing HR Core and Benefits Administration infrastructure to an updated, integrated system that will engage and increase the productivity and mobility of employees and modernize the HR business systems at the City. Her ability to maintain solidarity among her employees is showcased by her breakthrough accomplishments including: leadership of a seven-department consolidation to form the City's present-day General Services Department, creation of a centralized Human Resources Department for the City of Houston and founding the city's TPS Helpdesk team, now HRIM, which provides specialized technological support to all Human Resources staff.
Sereniah Breland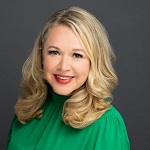 Sereniah Breland is currently appointed as the City Manager of Pflugerville. In her most recent assignments, she served the cities of Alvin, Texas, Guthrie, Oklahoma, and Goliad, Texas as a City Manager. She began her career in local government as an Assistant to the City Manager in Greenville, Texas through the Urban Fellowship of the North Central Texas Council of Governments which led her to Denton, Texas as a Recycling Coordinator and then Sugar Land, Texas as the Support Services Director.
She currently serves as the President of the Texas City Management Association (TCMA), is a member of the select Athenian group for ICMA, appointed by the Governor to serve on the Nonprofit Board for the State of Texas, and serves on the Advisory Board for Texas Women's Leadership Institute. Breland has served in many other roles for various professional organizations such as City Management Association of Oklahoma, International City Management Association, United Way, YMCA, the Oklahoma Municipal League and is a graduate of the Public Executive Institute.
Prior to entering the field of local government, Breland taught Government and Economics at the high school level in Garland and Mesquite.

Breland received her Bachelor of Business Administration degree from Stephen F. Austin State University and a Master of Public Affairs degree from the University of Texas at Dallas. During time away from public service, she enjoys car shows, anything on water, giving virtual high fives, live music, the outdoors, and reading.
Kimberly Funderburk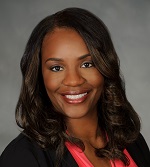 Kimberly Funderburk is Cigna's National Vice President and General Manager for Government & Education business and is responsible for the creation and execution of a national Government & Education strategy consistent with Cigna's overall value proposition.  Kimberly also serves as a strategic and consultative resource to Cigna's local market account teams, ensuring that Cigna's strategies, solutions and service deliver differentiated value and address the specific and unique needs of each Government and Education client.  She has over 20+ years of experience in the healthcare industry, many of which were previously spent at Cigna in a number of positions that spanned across Operations and Sales. Prior to her return, she led the Sales and Health & Wellness teams at Anthem BCBSGA.  She has extensive Government and Education experience, having worked with numerous public entities, school systems, colleges and universities across the country during her time at Cigna and at Anthem BCBSGA.
Kimberly is a graduate of Clark Atlanta University, where she received a Bachelor of Science degree in mathematics. She lives in Atlanta and is passionately committed to community and health engagement and advocacy.
Kelly Houghteling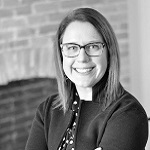 Kelly is a forward-thinking public servant devoted to improving the quality of life for the community she serves. As the Interim Town Administrator in Wellington, Colorado, she is committed to leading an organization that delivers outstanding municipal services. She is guided by the principles of integrity, equity, engagement, and resiliency, and understands that local governments must have clarity of vision to achieve community goals. Kelly serves as the President of The League of Women in Government, a group dedicated to moving the needle forward on the number of women serving at the most senior and executive levels in all areas of local government. She is also the past Chair of Colorado Women Leading Government. In 2018, Kelly was awarded the Assistant Manager of the Year by the Colorado City/County Management Association, she was also recognized as a Top 100 local government influencers by Engaging Local Government Leaders, and was named a 2017 Northern Colorado BizWest 40 Under 40 recipient. Prior to her work in Wellington, Kelly worked for the Town of Windsor, Colorado, City of Fort Collins, Colorado, and the City of Lawrence, Kansas, in the City Manager's Office. Kelly holds a Master's of Public Administration from the University of Kansas. When she's not in the office, Kelly can be found in the great outdoors enjoying her time fly-fishing, reading, and competing in triathlons.
Sandra Shaklan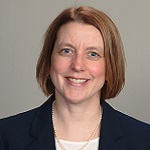 Sandra Shaklan is a Licensed Clinical Social Worker with over 20 years of clinical experience. She has extensive experience with adults, children, and their families in multiple settings including both outpatient and inpatient treatment.  She holds a Master of Social Work degree with a specialization in family and children from the University of Maryland, Baltimore. As a Behavioral Client Account Manager for Cigna, her focus is building relationships with organizations to improve the behavioral health and wellbeing of others. In this role, Sandra acts as a Subject Matter Expert to Cigna Sales teams and possesses an in-depth knowledge of Cigna's suite of behavioral products, services, and capabilities. In addition, she has specialized training in mindfulness and is a Certified Mental Health First Aid Instructor.
Ann-Marie Sharpe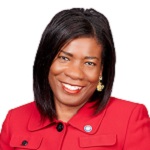 Ann-Marie Sharpe joined the City of Miami in 2013, and currently serves as the City's Director of Risk Management. While she brings over 30 years of executive experience in the industry, she began her career with a global Fortune 500 Company.  She has a rich and varied portfolio that includes employee wellness and benefits. 
Ann-Marie serves as a Trustee on the General Employees and Sanitation Employees (GESE) Pension Trust and the Fraternal Order of Police (FOP) Health Trust. She is the Chairperson of the Board of Directors for Florida Alliance for Healthcare Value and serves as a member of the Board of Directors for the Public Risk Management Association (PRIMA). She holds an ARM (Associate in Risk Management) designation and the RMPE (Risk Management for Public Entity) designation, as well as the CPPT (Certified Public Pension Trustee) and CAPPP (Certificate of Achievement in Public Plan Policy).
She always strives towards creating a productive and friendly work environment, encouraging every staff member to achieve their best to collectively accomplish the City's goals.
Shawn Y. Stokes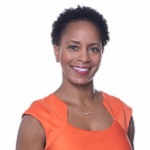 Shawn Y. Stokes transforms public and private organizations with thoughtful and intentional leadership through a commitment to delivering excellence by rethinking and reshaping operations, elevating professional development for every level of the workforce, and building strong and positive workplace cultures.
As the Director of the Office of Human Resources Management for Prince George's County Government, Shawn leads all aspects and functions of human resources, engaging and developing the workforce, and serving as a senior advisor to the County Executive and senior leadership on personnel matters. She has been recognized for the successful launch of LiveWell, the County's award-winning employee wellness program.
Shawn's career includes human resources leadership roles as the Director for the Office of Human Resources for Montgomery County Government, as Director of the District of Columbia Government's Department of Human Resources (DCHR), with Baltimore City Public Schools and with the Philadelphia School District. In the private sector, she served as Director for Recruiting for the CIGNA Insurance Company, managing the recruiting and financial operations. Shawn earned a bachelor's degree in business from Delaware State University and a master's degree in engineering from Connecticut State University. She is a graduate of the Harvard Kennedy School's Senior Executive in State and Local Government Program and the Harvard Business School's Public Education Leadership Program.