Overview
Join us for this 90 minute webinar about how to put the American Rescue Plan Act resources to the best use possible in your communities.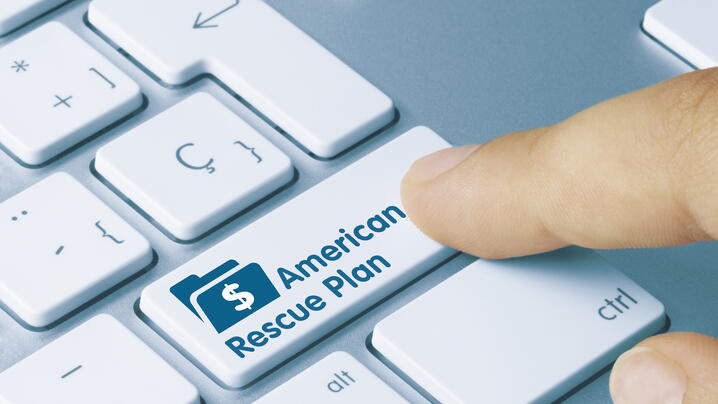 ARPA funding was designed with the specific purpose of aiding in the recovery from the impacts of COVID-19. One such impact was the stark realization that there are systemic challenges to populations disproportionately affected by the pandemic. While the issue of systemic inequity is not new, a brighter, national spotlight has been put on these challenges. The Treasury Guidance for ARPA fund investment demonstrates the intent that these funds address this challenge at all levels of government.
Many local governments indicate that they plan to use their ARPA funds to tackle housing insecurity, community internet, food inequity and mental health support. No matter how a government determines the need to support equity in their community, they must have a methodology to evaluate and allocate the funds that stand up to the equity measures they are looking to achieve.
Creating a straightforward, fair, and repeatable process ensures a distribution process that is easy to support and communicate internally and externally.
What You Will Learn
How to establish clear and objective ARPA proposal evaluation criteria, including a transformational definition of equity, to guide the prioritization of ARPA proposals.
How to create an ARPA proposal evaluation process that evolves proposed initiatives for a greater impact on equity, including partnership opportunities
How to designate and prioritize clear funding allocation for equity initiatives
---
Presenter Bios
Chris Fabian, founder and CEO, Resource Exploration (ResourceX)
ResourceX provides the software solution for Priority Based Budgeting (PBB) using data and evidence to transparently and exponentially improve results for citizens and the community. PBB is now practiced and applied by over 250 organizations across North America.
ResourceX believes in the purpose of government and its potential to lead the charge in tackling some of the world's most significant challenges. Empowering the budget increases local government's ability to tackle massive societal challenges, from climate change and homelessness to equity and sustainability, through program identification and resource reallocation.
Jessica Clarke, Deputy City Manager, City of Takoma Park, Maryland
Jessica Clarke began serving the City of Takoma Park as Deputy City Manager in April 2020. As Deputy City Manager, she serves on the Metropolitan Washington Council of Governments (COG) Chief Equity Officers Committee. Jessica served as Acting City Manager from July 2, 2021, through August 1, 2021. Prior to joining the Takoma Park team, she worked for the City of Baltimore, Maryland in various roles.
Jessica started with the Baltimore Finance Department's Bureau of the Budget and Management Research (BBMR) as a Budget and Management Analyst and Director of Community Engagement. Jessica then moved to the Department of Housing and Community Development to serve as Division Manager of Demolition, Deconstruction, and Stabilization Operations (where she was responsible for managing an annual capital budget of $15 million). Jessica received a BA in Political Science from Williams College and an MPP from Georgetown University. Between earning these degrees, she was a Peace Corps Agroforestry volunteer in northern Cameroon. She is a member of the International City-County Managers Association (ICMA) and Engaging Local Government Leaders (ELGL).

---
ResourceX is an ICMA Presidential Level Strategic Partner