Overview
Courageous Conversation Series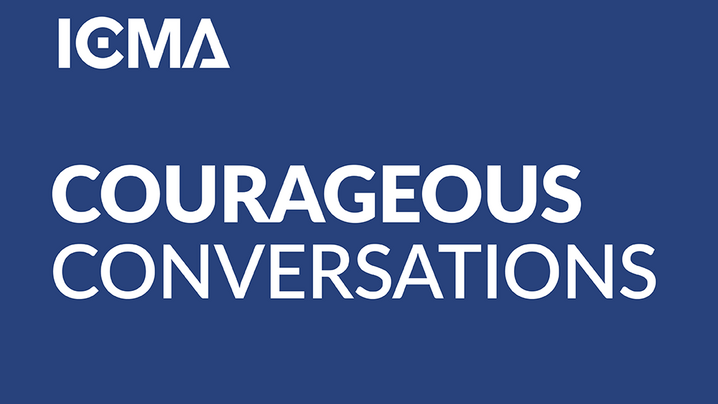 As we look to recognize National Native American Heritage Month, join a panel of local government leaders who are part of the Native and Indigenous communities, as they share their challenges, advice, and provide insight into their roles in helping communities expand inclusiveness and equity.
Presenters
Daphne Emm-Hooper, ICMA-CM, City Manager, City of Fernley, NV
Mike Miller, City Manager, City of Muskogee, OK
Bios:
Daphne Emm-Hooper, ICMA-CM, M.S., M.A.
On March 4, 2015, Daphne Emm-Hooper was appointed Fernley City Manager. She joined the City of Fernley in 2011 as the Administrative Services Manager serving as the Human Resources Director and Risk Manager. In May 2012, she was appointed interim City Manager until February 2013 where under policy direction of the Chief Executive Officer (Mayor) and the City Council, she planned, directed, managed, and oversaw the activities and operations of the City. She was then promoted to Assistant City Manager within five months, where she oversaw Human Resources, Risk Management and Water Policy.
In her role as City Manager, Emm-Hooper oversees the day-to-day operations and ensures efficient and effective implementation of policies and programs approved by the Fernley City Council. She is also responsible for the management of over 70 employees and an annual budget of over $48 million.
Born and raised in rural Nevada, Emm-Hooper has dedicated most of her career to public service. She co-founded the Nevada Tribal Leadership Development Program through the University of Nevada, College of Business. This program was developed specifically for elected and appointed representatives and organizational leaders of Nevada's various tribal councils and tribal communities.
Emm-Hooper holds a designation as a credentialed manager through the International City/County Manager's Association and is completing the Public Leadership Credential through Harvard University, Kennedy School of Government. She holds a Master of Science in Community Economic Development from Southern New Hampshire University, a Master of Arts in Organizational Management from the University of Phoenix – Reno, and a Bachelor of Arts in Political Science from the University of California – Davis.
Mike Miller, City Manager, Muskogee, OK
Mike Miller is the City Manager of Muskogee. His previous careers include: broadcasting, in which he won the Associated Press award for best sportscaster in the state of Florida in 2000; tribal management, having served as General Manager of Marketing for Citizen Potawatomi Nation and Senior Vice President of Corporate Communications and Government Relations for Cherokee Nation.
A native Oklahoman, Miller graduated from Jenks High School, earned his undergraduate degree from Abilene Christian University and his Masters from the University of Nevada-Las Vegas. He has made Muskogee his home for the past 21 years. Mike and his wife Holly have a sixteen year old daughter, Annie, who is a junior at Muskogee High School.
---
After registering, you will receive a confirmation email containing information about joining the meeting. This event will be recorded. View List of Past Recordings