Overview
Embark on a journey of excellence at NFBPA's annual event.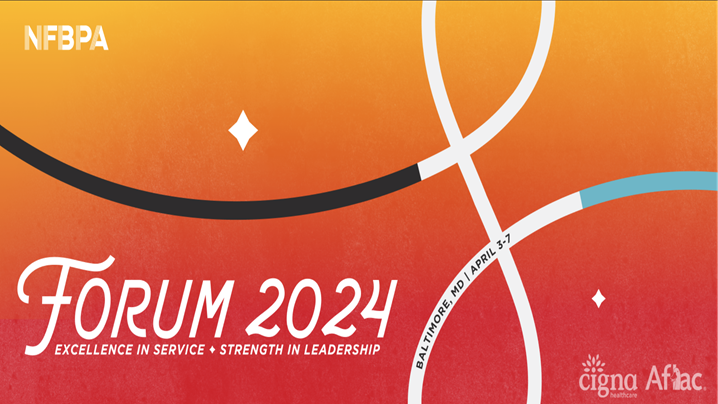 The National Forum for Black Public Administrators (NFBPA) FORUM is back, and it's bigger, bolder, and more innovative than ever before with an electrifying theme: "Excellence in Service, Strength in Leadership." Held in the vibrant city of Baltimore, Maryland, April 3-7, 2024, this conference is your gateway to a world of cutting-edge insights, creative solutions, and unparalleled networking opportunities.
In the heart of every FORUM lies a commitment to empower local government professionals. NFBPA is dedicated to helping you stay ahead in an era of rapid technological advancements, community transformation, and fostering meaningful professional connections. Join NFBPA members and immerse yourself in an engaging, immersive event that will reshape your perspective on local government, enriched by corporate and community insights. 
Are you an ICMA Credentialed Manager or a candidate for the credential? NFPBA is partnering with ICMA to offer attendees who attend select FORUM 2024 workshops the opportunity to earn credits to assist in meeting the professional development requirements for ICMA Credentialed Manager or Credentialed Manager Candidate.
Event Details
When
Eastern Time (North America)
Contact
Contact Phone
202-964-6550 ext. 2214