Overview
Courageous Conversations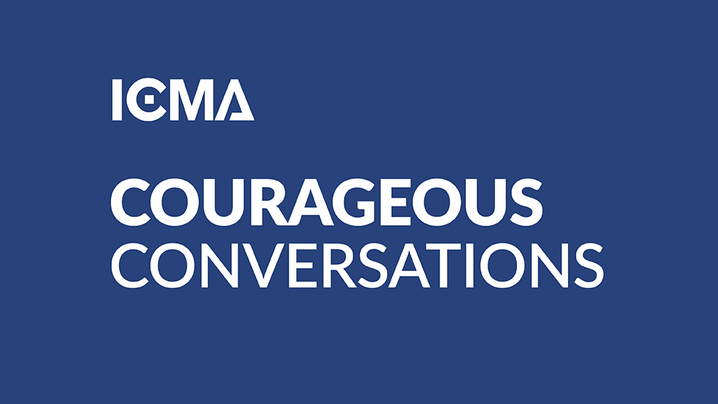 Inclusion and accessibility, means better understanding and addressing the issues around disability, accessibility and the "stigma" surrounding mental health.
Join Michael Boynton, Town Manager,  Medway, MA, Trish Stiles, Town Administrator, Bennett, CO and Melissa Wiley, Deputy Town Administrator, Erie, CO for a candid conversation about the challenges and mind shift needed to be truly inclusive as a local government organization and community as well as becoming aware of opportunities to increase accessibility for all.
---
Meet the Presenters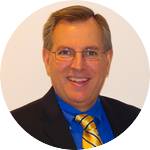 Michael E. Boynton, Town Manager, Medway, Massachusetts
For nearly 30 years, Michael Boynton has been a leader in municipal operations in the Commonwealth of Massachusetts. From his elected service as a Town Councilor in Franklin in 1992 to his current position as Town Manager in Medway, Michael's experiences in public sector management have been varied and successful. As an elected Councilor in Franklin in the early 1990's, Michael learned firsthand of the needs and concerns of local residents as they interacted with their local government and has made that sensitivity part of his operational philosophy ever since. Beginning in 1995, Michael has served in Mendon, MA as their first municipal manager, in Sutton, MA as Town Administrator, and before moving to Medway, for twelve-plus years as Town Administrator in Walpole, MA. Michael also served in several administrative roles with the Norfolk County Sherriff's Office to begin his career. In addition to his day-to-day duties, he has been very involved in the various civic and community organizations and events in each of the Towns he has served. Michael holds a Bachelor's degree from Fairfield University and a Master's Degree in Public Administration from Framingham State College. He is a native of Franklin, MA and today, he and his wife Donna reside in Bellingham, MA.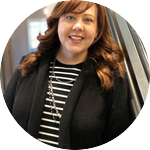 Trish Stiles, ICMA-CM, Town Administrator, Bennett, Colorado
Prior to this, she has served in various management roles in Colorado, Illinois and Florida. She is the Past President of the Colorado City County Managers Association, served as an ICMA Welcome Ambassador and is also a past president of the Metro City/County Managers Association. Ms. Stiles achievements include completion of many capital improvements including a successful sales tax for new roads in Bennett, a new Town Hall, elevated water storage tank and a new wastewater treatment facility. She is a proud Colorado native, recently celebrated her 14th wedding anniversary with her husband and is mom to one twelve-year-old son and one golden retriever.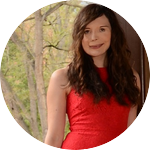 Melissa Wiley, Deputy Town Administrator, Erie, Colorado
Prior joining Erie, she served as the Director of Denver Peak Academy, the City and County of Denver's innovation and analytics team. In that role, Melissa trained and worked with cities across the country, teaching frontline government employees to streamline and update process. Melissa's mission is to restore trust in government and to make public service a noble profession once again. Before working in local government, Melissa served as Director of Policy and Communication for the Colorado Association for School-Based Health Care, Assistant to the Director for the Drexel University Department of International Studies, and as a Research Assistant for the U.S. Economic Advisor to Northern Ireland. Melissa holds a BA from the University of Colorado where she graduated Summa Cum Laude and was recognized for her extensive research on the conflict in Northern Ireland. She holds an MPA from the University of Pennsylvania where she studied with the Fels and Wharton schools and completed internships with the U.S. Department of State and the Children's Hospital of Philadelphia.
Melissa is the granddaughter of a Japanese immigrant. While helping her grandmother settle into the United States culture, Melissa developed a deep appreciation for the challenges that come with navigating complex government processes with language and cultural barriers. These experiences inspired her to improve the government experience for all people. In her spare time, Melissa runs interactive sessions for kids on overcoming bullying through storytelling. She is currently writing a memoir about her experience being attacked by dogs as a young child and the subsequent bullying and judgement that followed. Her work was recently published in a literary journal. Melissa started the Denver Animal Shelter's Jog-a-Dog volunteer program and is active with Colorado Women Leading Government. She hopes to inspire more women to take on high level roles in government.
---
After registering, you will receive a confirmation email containing information about joining the meeting. This event will be recorded. View List of Past Recordings
---
Event Materials: