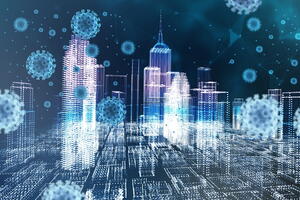 This Solutions Brief, sponsored by Tyler Technologies, provides a quick overview on how local governments can improve daily operations now and weather the next full-blown crisis or even smaller bump in the road through the implementation of comprehensive virtual solutions to better serve all stakeholders. Stakeholders in the broadest sense of the term include government employees, businesses, residents, other governments and agencies, and decision-makers and officials.
What's inside "COVID-19 and Virtual Solutions":
How to better serve government employees.
How to better serve the business community.
How to better serve residents.
How to better serve students and parents.
How to better serve law and justice partners.
How to better serve stakeholders and decision makers.
Improved security.
ICMA Solutions Briefs are an ongoing series aimed at helping local government leaders learn from the expertise of ICMA strategic partners.