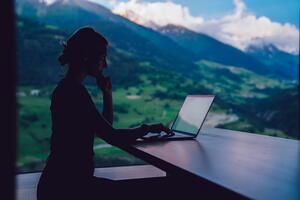 One of the transformative trends of the pandemic is the sudden shift to telework. Many public and private sector employers now anticipate indefinite or permanent expansion of remote work policies, and many employees are rethinking priorities following a prolonged period in nontraditional work environments.
Shifting settlement patterns present economic development opportunities for communities of all sizes based on their unique assets, but particularly small to mid-sized places offering a different quality of life to remote workers. Local governments and/or their designated economic development partner or agency use different kinds of tools to retain current employees and attract new ones.
A new type of incentive program has emerged in a small but growing number of communities. Places like Tulsa, Oklahoma, and Savannah, Georgia, are using incentives to attract not just corporate headquarters or multi-job enterprises but also individual teleworkers, small start-ups, entrepreneurs, and even recent graduates. Where economic developers used to focus on business attraction, now it's talent attraction.
In this resource, ICMA highlights examples of existing incentives and initiatives targeting remote workers and offers recommendations for local governments considering similar approaches.