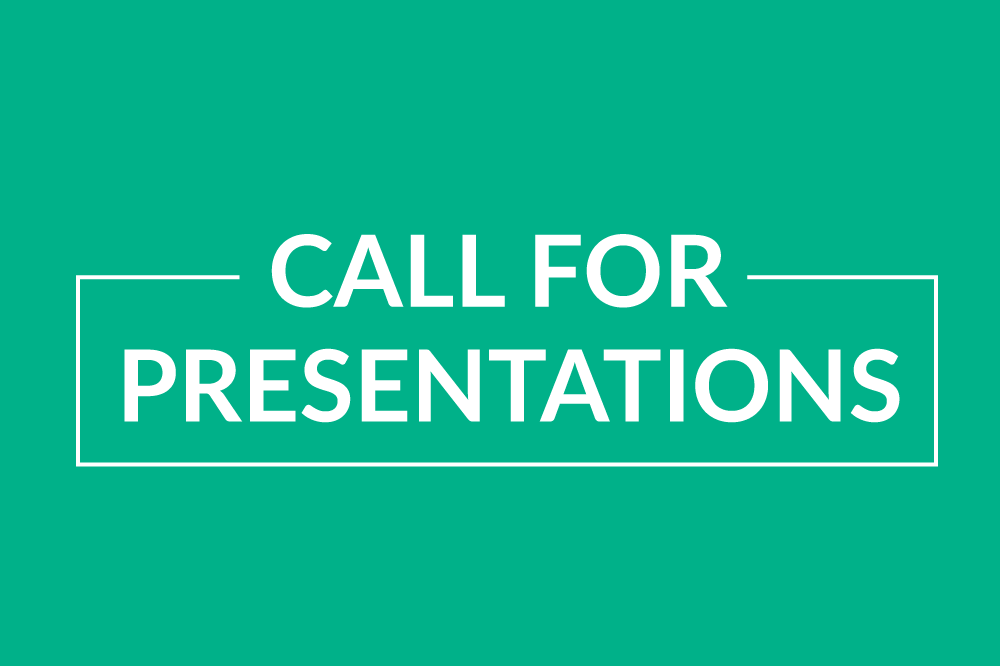 With the safety and well-being of our members, exhibitors, sponsors, and partners in mind and with the spread of COVID-19 showing no signs of abating soon, the 2020 ICMA Annual Conference, scheduled for September 23-26 in Toronto, Canada, is transforming from an in-person event to a new digital experience.
If you have a story you would like to share with your peers about your experiences or how an innovative idea impacted your organization or community, then we want to hear from you! Your session does not have to be focused on COVID-19, but it is important to keep in mind that we are looking for the most relevant topics and sessions for local government professionals around the world.
Special note to ICMA Strategic Partners, exhibitors, sponsors, and supplier partners: proposed sessions must be led by a client, customer, or someone outside of your organization.  ICMA will continue to feature the sponsored Solutions Theaters for this new digital event. These sessions allow individuals from your organization to present/speak. A second call for these presentations will be sent out in the coming weeks for those sessions.
The deadline to submit your presentation idea is Monday, June 15, 2020. 


Our easy to follow submission process allows the local government community to have a say in what programming is scheduled for this September.
How the Call for Presentations Works
The Planning Committee has revised the topics has revised the topics to be included in the digital event program (listed under "Presentation Topics" below). Please look through the list to see if something sparks a new idea for a presentation and speaking opportunity and submit a session proposal through our online submission site.
Important Dates to Remember
Wednesday, May 20 – Call for Presentations Opens
Monday, June 15, 11:59 p.m. ET – Call for Presentations Closes
Call for Presentations Step-by-Step Process
Step 1: Log-In or Create a New Account
Step 2: Create an Account Profile (Note: you do not have to create an account profile if you already have a previous account on file)
Step 3: Click "Begin a New Session"
On this page, you will find a list of Frequently Asked Questions beneath the "Begin a New Session" link.  In this section, you will be asked for the session title. There is a minimum of 10 characters required for this field with a maximum of 200 characters. 
Step 4: Task List
Step 5: Submission Completion
Step 6: Submit Feedback
Presentation Topics
ICMA and the Planning Committee are especially interested in submissions that are relevant to local government professionals as they navigate their way through the COVID-19 crisis and its impact on their communities and citizens, as well as on the personal and professional lives of themselves and their staff members. Examples of possible angles within the themes of the digital conference are listed below. While we are interested in COVID-19 related content,  we are open to any and all presentation submissions and topics.
Budget and Finance (financial implications of COVID-19, budgeting during an economic downturn)
Civic Health & Cohesion (communication and connectivity through crisis, protecting cultural and creative assets, promoting civility, bridging digital divide)
Emergency Management (disaster/emergency planning and response in pandemic context)
Equity & Inclusion (racial disparities highlighted during COVID-19, supporting vulnerable populations)
Futurism-Innovation-Technology (new models of service delivery or operations, leveraging smart city tools, cybersecurity, privacy issues)
Resilience (economic resilience, climate resilience, planning for future waves)
Leadership (personal resilience, leading and managing your workforce, navigating in politically charged environments)
Other
Presentation Formats
This event will be unlike any other digital event and with that, session formats will offer new, unique ways of learning and gaining insight from others. Session formats will range from 10-to-15 minutes or 30 minutes and should include a Q&A component for attendees.
Tips for Call for Presentations Success
What are the eligibility requirements for submissions?

All submissions must be in English and include the following:

Session title
Session topic (ie- leadership)
Target audience(s)
Three learning objectives
Session submitter/speaker name(s), organization name, title, complete address, phone, and email information
Brief presenter biography and headshot
Description of session (no more than 300 words)
Speaker agreement

Session information will be published on the website, in the conference app and other channels when available.  All presentations must be noncommercial. At no time is it permissible for presenters to use their time slot to advertise or promote a product, service, or company.

ICMA reserves the right to cancel a session and/or change a speaker, if necessary.

When is the digital experience expected to take place?

The digital experience will be held online during the month of September. There will be live programming to be held over the original dates of September 23-26, as well as a wide-range of on-demand content available for viewing for attendees.

What should session descriptions include?

Session descriptions should include tool(s) attendees can take back to their communities.  Ideas should be educational, non-commercial and provide value to a wide-ranging group of ICMA conference attendees.

Will I be notified if my submission is accepted?

All submissions will be reviewed, and submitters will be notified by email whether or not their proposal is selected for inclusion in the conference program.

What happens if your idea/submission is selected?

All selected submitters will be contacted with further information including notification of all deadlines.  Please note it is crucial to the success of the conference that all selected speakers, moderators, etc. adhere to all ICMA deadlines.  Speakers for live-streamed sessions will be expected to participate in a dress rehearsal, at the discretion of ICMA.

Does submitting an idea or proposal guarantee my acceptance?

Idea or speaker submittal does not guarantee selection.

Who can submit?

Anyone! While non-members are encouraged to join ICMA to enjoy the benefits of membership, submissions are accepted by members and non-members.

Who will attend the event?

Local government management professionals of all career stages and backgrounds come to the ICMA Annual Conference each year.  Audience types consist of: encore, executive, assistant/deputy, department head/director, staff/analyst/assistant, student/interns, small community, and senior/credentialed managers.

Can I download presentations from the event?

Yes, registrants of the event will have access to download session handouts and PowerPoint presentations from various sessions.