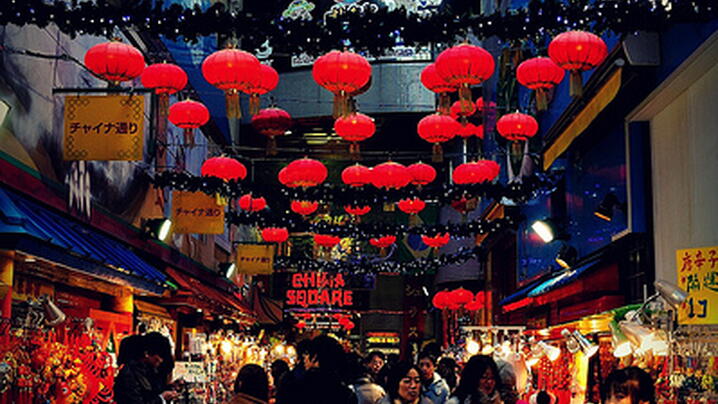 "This is a critical time for the future of the city. All over the country civic leaders and planners are preparing a series of redevelopment projects that will set the character of the center of our cities for generations to come." These lines, written in 1958, also reflect the current climate of uncertainty facing many cities.  As urban regeneration and economic revitalization go hand in hand, examining the downtown in greater detail is an important exercise in improving their business districts.  
Jane Jacobs' essay "Downtown is for People" provides invaluable insight into the planning and designing of successful downtowns. She starts by encouraging us to walk and examine the workings of an area, stressing that people come to downtowns to seeking a flavor of urbanity, not an extension of suburbia. She explains that downtowns rarely need to extensive redevelopment; however their strengths need to be emphasized. 
While Jacobs wrote about big cities, the following decades have shown that her observations are no less true for the downtowns of small cities. The National Trust Main Street Center, for example, has made main street commercial districts the focus of economic and community revitalization in small towns and neighborhoods across the country. This and many other downtown revitalization programs draw heavily on Jacobs's call to create active places designed for people.
Jacobs's essay breaks down the elements of a typical downtown:
Streets and Alleys
Visible activity is a major component of vitality and must be supported. Jacobs cites the example of San Francisco's Maiden Lane as a magnetic area that draws people due to the visible activity of shops on the sidewalks. Merchants use the sidewalks to set up displays and tables with merchandise, creating a sense of intimacy and attracting window-shoppers. "The whole point is to make the streets more surprising, more compact, more variegated, and busier than before-not less so."
Pedestrians
While people and cars must coexist, the streets must be designed with the walker in mind. Sidewalk attractions, street events like concerts and markets are reduce the occurrence of dead space. Pedestrian traffic should be encouraged on narrow streets that offer a variety in design, activities, and uses. Jacobs advises redevelopment to take into account streets and street life instead of designing self containing blocks.
Squares
Downtown squares are replacing village centers however some quaint and familiar elements of the village should be kept alive. Enjoyable squares are those that are have a distinct identity and "local color." Debunking the thesis that squares should attract tourist, Jacobs suggests local identity be encouraged. Her proposal includes outside dining with opportunity for people watching, citing New York's Central Park cafés as a good example of drawing crowds. Reviving old traditions and festivals, and ceremonies, and mixing uses is also encouraged to invite people from various walks of life into public squares.
Two Shift City
Jacobs makes a crucial distinction between expected order and separation of activities that invariably leads to dullness. She states that the existence of different activities within a single area is exactly what makes downtowns interesting and lively. Jacobs further explains that "two shifts of foot traffic" for day and night time keep the areas vibrant and safe. Day uses would typically cater to the office crowd while night activity includes entrainment venues like music halls, and theatres. Shops and restaurants can accrue the benefits of the two-shifts, keeping the downtown active for longer periods of time.
The essay delves into greater detail, explaining urban design elements that would create a conducive environment for spontaneity and public interaction. Jacobs people centered approach is a useful tool in examining the strengths and weakness of downtowns that are failing to attract and interest their citizens.   
Visit the Knowledge Network to check out downtown development plans and award winning initiatives lead by local governments.  You can also find more documents on downtowns through the topic pages on Downtown Development, Urban Design, Planning, Community Development and Brownfields.  
San Antonio, Texas is ICMA's 2010 Community Partnership Award Nominee for the Luminaria –Arts Night program that showcased the local artists, musicians, performers and cultural organizations through an all day and evening event. The collaborative effort of the city government, local non profits, artists and private groups made the event a success and resulted in a 75 percent increase of downtown visitors.
The Germantown, Tennessee's Smart Growth Partnership Program received the 2010 ICMA Community Sustainability Award Nomination for a program that assesses the alignment of the city's Triple Bottom Line criteria of financial sustainability, environmental stewardship and community building with a development project. Meeting the criteria qualifies projects for financial incentive packages.
PM magazine article, Business Improvement Districts: Partnering Local Government and Business describes the effective role a Business Improvement Districts can play in reviving local economy by focusing on creating accessible and convenient downtowns with strong destinations for businesses, visitors and residents. 
New, Reduced Membership Dues
A new, reduced dues rate is available for CAOs/ACAOs, along with additional discounts for those in smaller communities, has been implemented. Learn more and be sure to join or renew today!