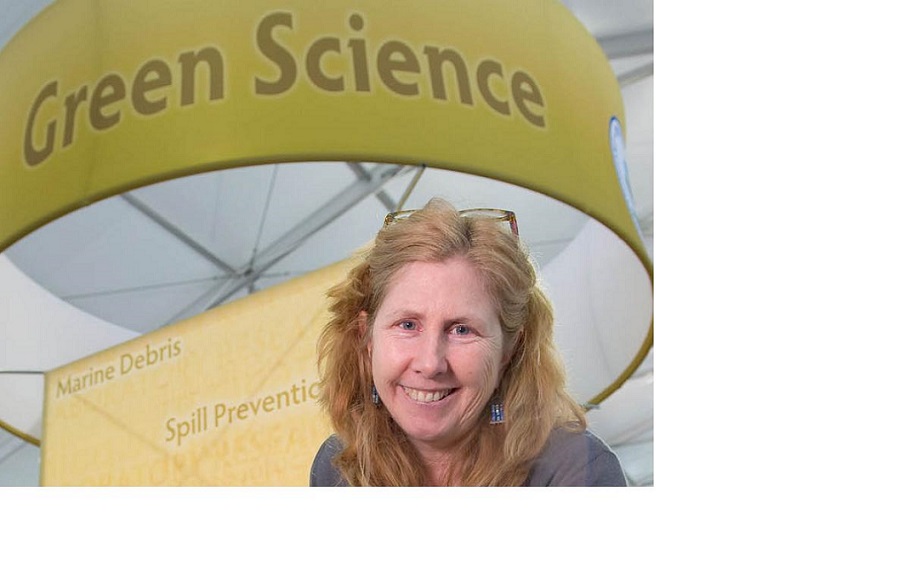 This is a guest post by Ann Carroll, Senior Policy Analyst, Office of Brownfields and Land Revitalization at U.S. Environmental Protection Agency.
In our family, we donned green on St. Patrick's Day to proudly show our Irish roots as children of immigrants and first generation Americans.  
In the EPA's Office of Brownfields and Land Revitalization, Wearing of the Green isn't a one-day occasion but a layered wardrobe worn by many different communities. 
For EPA regional and headquarters brownfield and land revitalization teams, we proudly wear and talk green. It is an example of our efforts to serve communities converting contaminated brownfield properties to 'greener', cleaner, safer, livable futures. These projects also help us meet EPA's goals of protecting public health and the environment. Our State and tribal partners and the communities we serve are grappling with their legacies of contamination. This legacy of contamination comes in many shapes and sizes – from one or several factories, scrap yards, rural or urban road corridors with abandoned gas stations to neighborhoods with multiple brownfields that need area-wide planning and attention. Our public and private partners are investing in an environmental, economic and employment future. Those communities that garner brownfield successes frequently are blessed with resourceful, innovative leadership – often mayors and councils with a vision for a sustainable future.
Our first step began early in the program as assessing and cleaning up brownfields focused on helping communities create or expand green space from blighted properties. The green space we created ranged from pocket parks or restored river frontage, linear walking and bike trails.
More recently brownfield assessment and cleanup has contributed to the successful Highline in New York City and the Beltline in Atlanta, Georgia. Green space creation now includes gardens and farms, playing fields, wildlife reserves and green infrastructure with ecological restoration too. 
Green buildings are another layer we often wear. Early on we listened and learned as the US Green Building Council developed the Leadership in Energy and Environmental Design (LEED) rating system. EnergyStar has moved beyond appliances to whole building systems. Creating energy efficient structures and reusing infill property saves money and energy, stops sprawl and preserve farms. Efforts to reduce the energy footprint of our built environment recognizes our need to create diversified energy sources and add energy generation such as solar panels or wind turbines into revitalization as seen in EPA's Repower Initiative.
Recent studies of brownfields nationwide which examine changes in property values close to and farther from brownfield properties, have found property value increases of 5-14% with brownfield cleanup benefiting local markets.
Green in the pockets of those placed in good jobs is often thanks to our environmental workforce development and job training grants and partnerships that recruit the disenfranchised and unemployed in brownfield communities. This training and skills development brings new opportunities to residents starting up the rungs of an environmental career ladder. Participants bring the pride of new skills and certifications to employment in their communities and the satisfaction of creating community change in their environment.  
Please join us at Brownfields 2015, Sept 2-4 in Chicago. I don't promise we'll paint the rivers but you will  learn how to take a new look at that abandoned gas station, shuttered strip mall, overgrown rail spur, vacant lot, and shuttered shops or closed warehouses.
And in the meantime, ask yourself – wouldn't they be more welcoming with a wee bit of green?