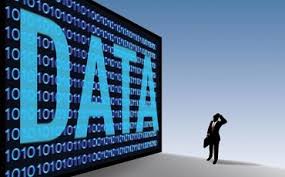 By Bonnie Svrcek, Deputy City Manager, Lynchburg, VA and former President, ICMA Executive Board

In May I had the privilege of visiting Esri at their corporate campus in Redlands, California with a small group of local government colleagues and ICMA members to brainstorm how GIS technology can assist local government in the area of human services.
ICMA and Esri have partnered to work with local government executives to learn from our perspective what is relevant to our citizens in the ever changing dynamic of local government and community building, and to discover what kind of tools would make our work easier, what should be measured in addressing problems in search of solutions, how to develop apps that help us lead governing bodies to good public policy decisions, and how to use data anytime, anywhere, on any device.
The focus for the day-long session was on human service delivery.  We were shown an awesome map that illustrates how mapping data intersects with so many of our service delivery responsibilities---police, public works, fire and emergency medical services, community planning and development, among others. Interestingly, the map of services does not include human services—health, social services, juvenile services particularly.  I applaud the desire to better understand gaps and work towards identifying how mapping and geospatial services can help communities more effectively and efficiently deliver human services.  
Following a presentation on trends in Human Services, the group spent time brainstorming different applications and audiences that could benefit from Esri tools. One of the areas that was rated highly for further development is the applicability of geospatial data relative to 211 services in the non-profit sector.  While this day was an incredible opportunity for ICMA members to collaborate with Esri, I think as the day continued, it also became more and more clear how difficult it is to develop geospatial tools as they link to the delivery of human services.  Working together, however, I believe new apps and other geospatial tools will help local governments deliver services more effectively.