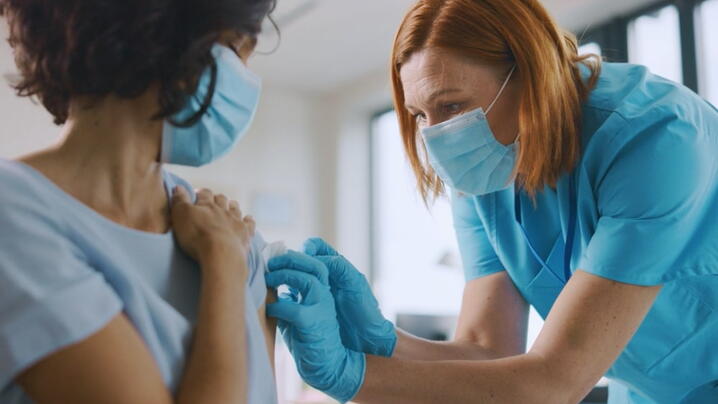 Sponsored Content Powered by HSO
As we move into year two of COVID, the focus is on vaccinations and how to get them to citizens as quickly and responsibly as possible. Since this is a new experience for all of us, the challenges have been significant, with governments and supporting organizations at all levels learning as they go while being in a very hot, bright spotlight.
In addition to a solid logistics plan, governments need technology to facilitate their efforts. The problem is that they need it yesterday, not in a few months, which is how long it typically takes to develop software. There are the ever-present budget challenges to deal with, as custom software development projects are not cheap.
In fact, some governments that already have vaccine management solutions in place are finding that those solutions are falling short because they are too complex and cumbersome, lacking the agility to put into action in a timely manner. One county government was experiencing this issue with the solution offered by their state and went in search of something more streamlined.
That county government found the answer in vaccine management solutions powered by Microsoft and delivered by a team of experienced experts to get small to mid-sized governments up and running in a very short time—even as little as a month. Their new solution went live on April 12, 2021.
1: Act strategically with the help of real-time data
With the right software solution and experts to get it up and running, administrators can get out of reactionary mode and into a position where they can act strategically. A centralized vaccine dashboard that displays real-time data makes it easy to stay on top of which vaccine goes to each recipient. It's simple to report on status and know which population is next in line to be vaccinated.
Administrators can strategize by automatically coordinating different phases of vaccinations based on any metric and get instant reporting of complications and correlate them with batch data to determine if there is a manufacturer issue, giving the data required to act and communicate with those affected.
2: Remove unnecessary delays
What is most critical is to deliver this essential service to citizens without any unnecessary delays. With the right technology and expert backing, even the smallest government or municipality can:
Help citizens register for the initial dose of the vaccine, identify who should be prioritized based on risk (configured based on state guidelines), and coordinate scheduling with available clinics.
Provide each citizen a QR code once scheduled to minimize contact for frontline workers and track who is receiving which vaccine batch and serial number.
Automatically send reminders of second-dose appointment and allow recipients to report any complications they experience from the vaccine
Governments are shouldering the burden of vaccine distribution, but they don't have to do it alone. With the right technology solutions—backed by experts that understand that technology as well as how governments operate—they can reach their vaccination goals faster, playing their part to protect public health and safety. Learn more about Microsoft's vaccine management solutions.