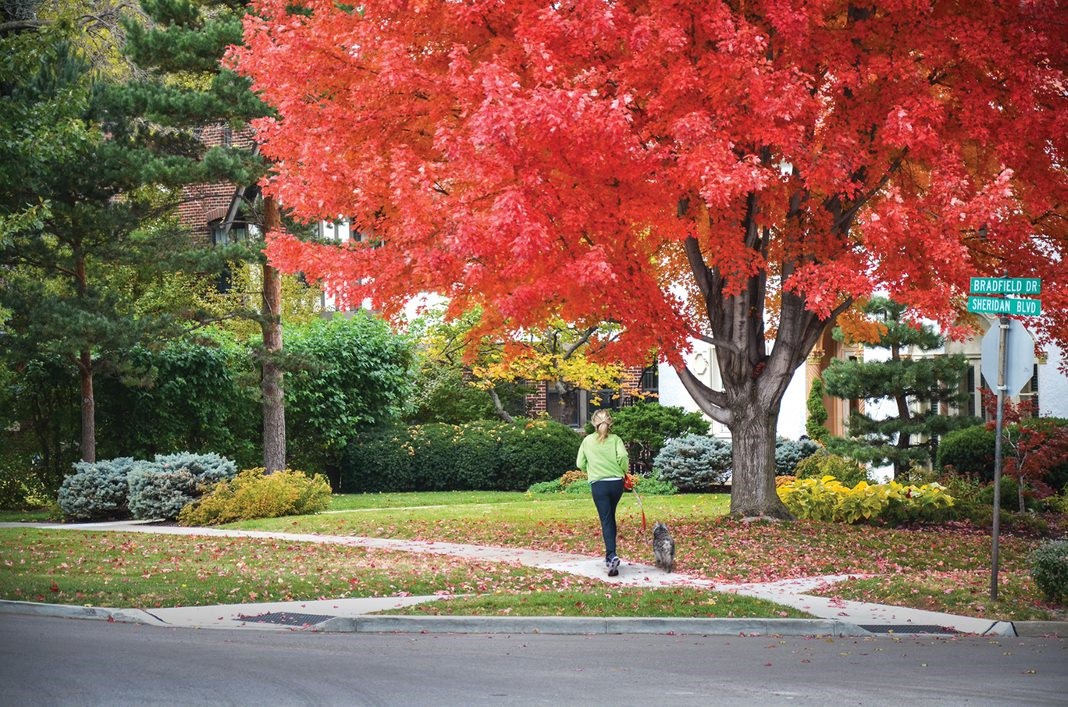 by Lauren Weyers, program coordinator, Arbor Day Foundation
Did you know that more than 153 million Americans live in a Tree City USA community? Tree City USA was first established by the Arbor Day Foundation in 1976 in collaboration with the U.S. Forest Service and National Association of State Foresters. The purpose of the program is to recognize communities across the country that are taking steps toward effective management of their public trees.
More than 3,500 communities across the United States are now part of the Tree City USA network. For some communities, this designation has tangible, budget-related results.
What Is Tree City USA?
The Tree City USA program sets the framework necessary for communities to manage and grow their public trees. To achieve this status, communities must meet four core standards of healthy urban forestry management:
Standard 1: A Tree Board or Department
Someone must be responsible for the care of all trees on community-owned property. Often this responsibility already resides with a city department, but for many smaller communities, a tree board—a group of interested citizens—guides tree planting and management activities.
Standard 2: A Tree Care Ordinance
A basic public tree care ordinance forms the foundation of a city's tree care program. It provides an opportunity to set good policy and back it with the force of law when necessary.
Standard 3: A Community Forestry Program with an Annual Budget of at Least $2 per Capita
By providing support at or above the $2 per capita minimum, a community demonstrates its commitment to grow and tend these valuable public assets. Many budget line items can contribute to the $2 per capita minimum, plus such off-budget items as volunteer labor and third-party donations of material or equipment.
Standard 4: An Arbor Day Observance and Proclamation
By passing an official Arbor Day proclamation, public officials demonstrate their support for the community tree program and celebrations like an Arbor Day observance helps increase public awareness of the importance of city trees.
Why Become a Tree City USA Community?
"Becoming a Tree City USA is a way to make your community stand out. It shows you're dedicated to the management of your urban forest and strive to provide a beautiful landscape to the residents you serve." —Mike Fraider, Superintendent of Streets, Alsip, Illinois,
An investment in community trees has a big payback. Studies show that for every dollar invested, there is a $3 to $5 annual return in environmental services, not to mention that green infrastructure is the only part of a community's infrastructure that appreciates in value over time. Here are a few of the benefits of community trees and Tree City USA designation:
Trees reduce costs for energy, stormwater management, and erosion control. Trees yield three to five times their cost in overall benefits to the city.
Trees cut energy consumption by up to 25 percent. Studies indicate that as few as three additional trees planted around each building in the United States could save $2 billion annually in energy costs.
Trees boost property values across a community. Properly placed trees can increase property values anywhere from 7 to 20 percent. Buildings in wooded areas rent more quickly and tenants stay longer.
Participation in the Tree City USA program helps residents feel good about the places they live and work. Many communities share their Tree City USA recognition across city departments and with elected officials, students, and business leaders.
How to Become a Tree City USA Community
The Tree City USA program was designed so that no community is excluded because of its size. If your community meets the four core standards, join the network of more than 3,500 communities recognizing the importance of their community trees by completing an application at arborday.org/treecity.
If your community doesn't meet the standards quite yet, reach out to the Arbor Day Foundation or your state forester's office for guidance on getting started. A directory of all state coordinators can be found at arborday.org/foresters.
For more information about this program and how your community can get involved, go to arborday.org/ICMA.