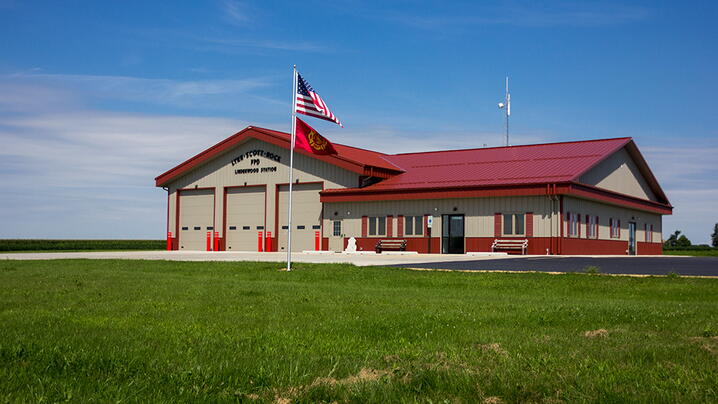 Sponsored content powered by Morton Buildings.
Starting a new construction project can be a daunting and time-intensive process.  Doing some discovery work on your end prior to speaking with any design firms or construction companies can help streamline the process for all parties involved.  As you prepare for your new construction project, here are some questions to begin thinking about:
What internal approval process will be required to move forward with the project?
 
Will prevailing wages be required?
 
Will the project be tax-exempt?
 
How is the project to be funded, has municipal leasing been considered?
 
Will this project be released for formal bids?
 
When can you realistically begin construction or when would you like to occupy the facility?
 
Do you have a general idea of the layout of the building that you need?
 
Have you itemized your budget for the project?  If not, the following budget breakdown example may be helpful:

Consultant's fees
Property acquisition
Turnkey building
Furniture
Equipment
Site development
Site utilities
Parking lot
Landscaping
Other
 

Will you need a kitchen?
 
How much storage space will be required?
 
What will the approximate occupancy levels be?  Note that an occupancy load of more than 300 persons may require an automatic fire suppression sprinkler system.
 
Do you have a site plan sketch (or legal plot plan) that shows property dimensions, north arrow orientation, street names and locations, roadway access points, existing parking lots, and setback requirements?  It's also helpful to provide plan dimensions for all existing buildings and other site features that will remain in place, such as paved parking areas, driveways, and trees, as well as showing locations of existing utilities and their easements.
 
Has an approximate location been established for the new facility or addition? 
 
Are soils reports available?
 
Any future expansion possibilities to be considered?
 
Do you know the applicable building codes and the respective editions which are currently enforced by you local and state building departments, county health departments, and state fire marshal?  Have you discussed the project with any of the above?
 
Many communities also have locally adopted ordinance—do you have information or copies of the ordinances that apply to your project, such as parking, setbacks, height restrictions, signage, landscaping, etc?
 
How many parking spaces are desired or required per the local zoning ordinance?
 
Generally speaking, for projects located in larger communities or when the property is not relatively flat, it's strongly recommended that a local civil engineer or land surveyor prepare the final site plan drawings.  A local consultant will be more familiar with and have quicker access to local soil conditions, utilities, and zoning requirements.
Project Delivery System
Every construction project involves some sort of project delivery system, which provides the roadmap of the entire process.  The three most common methods include:
 1.  Design-Bid-Build:  An architect creates the construction documents, the project goes out to bid, and then the contractor bids and is selected.
2.  Design-Build:  The design team creates the construction documents, the project trades are bid out by the design-builder, and then the final costs are established.
3.  Construction Manager at-Risk:  An architect provides design services, the owner hires a CM at-risk, the architect creates construction documents with the construction manager's input, and then the construction manager acts as general contractor for the project.
There are advantages and disadvantages with all three methods, so it is best to do some research to find the approach that best fits your needs.
When you are selecting a designer or a builder, it is recommended to look at their reputation, experience with similar buildings, history of designing projects to budget, state licenses, references, and in the case of the builder, the ability to manage the construction of the project and the quality of materials and work.
Local government professionals can see Morton's custom designBUILD for the fire station in Gooding, Idaho, and more EMS facilities, public use, and storage construction on our projects page.
---
Morton designBUILD is a team of experienced construction professionals that works with customers and architects, from concept to completion, to create custom multi-use and commercial buildings.  Supported by the full resources of industry-leading Morton Buildings, designBUILD uses a proven project delivery system to provide a seamless and transparent building experience.  As a single-source resource with a national footprint, designBUILD is trusted by customers to manage the entire process of a construction project.  More information is available here.
JOIN ICMA TODAY!
ICMA provides the tools, resources and connections to help you become part of the international network of 13,000+ local government management professionals.