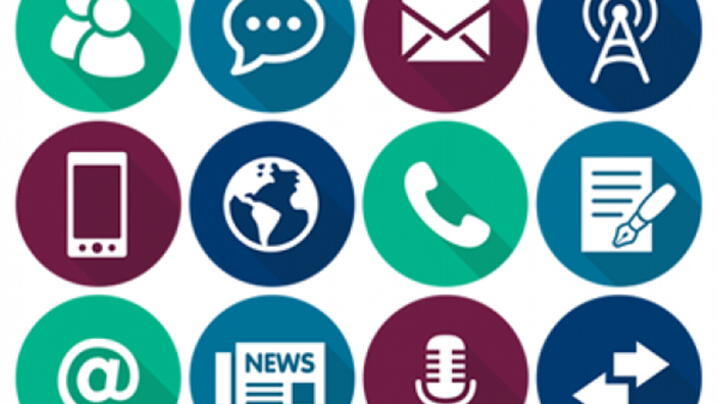 As energy costs continue to rise, the local government of Russell, Kansas, has been proactive in communicating the needed one-cent-per-kilowatt-hour energy cost adjustment with elected officials and the general public. Below are two messages for each respective group, written by the Russell city manager, Jon Quinday. While pricing and dates specific to Russell are included, each can be used as a template for local government leaders, adjusted to address the details their own municipality is facing.
---
Message for local government administrators and elected officials
Forecasts Predict High Energy Costs Will Continue Nationwide; Public Power Impacted
Many communities watched utility bills rise in the aftermath of Winter Storm Uri. During those seven days of extraordinarily high electricity prices and extreme cold, Russell generated most of the community's electric needs, significantly reducing our exposure to high energy rates at the time, with energy costs up to 100 times the average. Although we saw a significant cost increase for February, with our power plant generating a portion of our electricity and our purchased power contracts, we avoided over $2 million in additional costs in February (costs that other utilities had to pass on to their customers). Russell's customers did not see an increase due to Winter Storm Uri and the energy emergency, as the utility's reserves absorbed those costs. 
News articles in 2022 discuss higher energy bills for customers and higher energy costs impacting everyone, including utilities. Last week customers in a neighboring community reported a 30-percent increase. In the last year, wholesale energy prices have more than doubled, partly due to natural gas prices, accounting for an average of 37 percent of U.S. electricity production, inefficiencies of moving power on the electric grid called congestion, and challenges incorporating alternative energy into the market. Unfortunately, none of these issues have been resolved or will likely resolve soon.
The United States has begun to retire a significant portion of its coal-fired power plants. The replacement for the retired coal generation is an increased reliance on natural gas-fired generation and renewable resources like solar and wind. Additionally, the United States now exports three times the natural gas it did five years ago—the reasons are mainly geopolitical and impacted by the world economy. 
Finally, domestic oil drilling has slowed, and natural gas is associated with oil production.  The uncertainty caused partly by national attacks on fossil fuels and rising interest rates has slowed exploration and production of oil and natural gas. As a result, many electric companies have increased their energy cost adjustments (ECAs). In some cases, these variable energy rates have doubled; in many cases, these levels are the highest seen in 10 years or more. 
The Energy Information Administration (EIA) published a short-term energy outlook that cited heightened levels of uncertainty resulting from various factors, including the continuing war between Russia and Ukraine and decisions of OPEC+. The EIA predicts natural gas to average $9 per million Btu in September, compared to $3.84 per million Btu in September 2021 and $1.77 per million Btu in September 2019. Finally, the EIA forecasts that the U.S. residential price of electricity will average 14.8 cents per kWh in 2022. The U.S. Bureau of Labor Statistics shows the average energy price in the midwest (west north central) at 14.6 cents per kWh , slightly less than the national average posted by the EIA. To put that into perspective, the residential price of electricity in Russell is 8.9 cents per kWh. 
Russell purchases a portion of its electricity from long-term purchase power agreements, providing some stability in costs and the Southwest Power Pool's regional energy market, which fluctuates as any market based on supply and demand. The increased energy costs have impacted the regional energy market from 25% to 124%, depending on location. 
The city includes the cost of power in your regular energy charge of 8.865 cents per kilowatt hour for residential customers. When the cost of power is greater than the amount included in the energy charge, the ECA reflects that increase. When the cost of power is less, the ECA appears as a credit on electric bills, as it did from September 2019 to March 2020, when the city applied a one-cent per kilowatt hour credit to all customer electric bills. Then in April 2021, the city council lowered energy costs by 1.5 cents per kilowatt hour, which remains in effect. 
What do the higher energy costs mean for Russell customers? We've held the ECA at zero for many years; however, customers will see an ECA of one cent per kilowatt hour applied to their electric bill due to continued high energy costs. Once power prices decrease, the utility can lower the ECA proportionately, and if prices remain elevated, it may require consideration of a rate increase. 
If you have any questions, don't hesitate to get in touch with the City Manager's Office at 785.483.6311.
---
Example statement to announce and explain to the general public
What Is Causing U.S. Utility Bills to Rise and Will it Impact Russell Customers?
The rise in U.S. utility bills is beginning to impact your utility. Beginning with your bill received in October, customers will see a $0.01 (one cent) per kilowatt hour credit added to their bill through an energy cost adjustment (ECA). Except for seven months between September 2019 and March 2020, customers last saw the ECA on their bill in December 2015. For those seven months between 2019 and 2020, the ECA was a credit of one cent per kilowatt hour, as energy prices were low. 
You're not alone. Public power communities, electric cooperatives, and investor-owned utilities across the United States have implemented energy cost adjustments due to rising wholesale energy costs. The primary factor for increased energy costs is natural gas prices. You don't have to look any further than your natural gas bill for your home or business—costs have increased dramatically. Those increased costs affect utilities as natural gas accounts for 38 percent of all electrical generation in the United States, as coal plants are retired and there is more dependence on renewables such as wind and solar. 
As a public power utility (community-owned, not-for-profit, with locally made decisions), we pride ourselves in providing low-cost power to our customers, boasting some of the lowest energy costs in the area.    
Please read the full story here for more detailed information on the rising cost of wholesale energy, how it impacts your utility, your rates, and what is projected for future utility costs.
New, Reduced Membership Dues
A new, reduced dues rate is available for CAOs/ACAOs, along with additional discounts for those in smaller communities, has been implemented. Learn more and be sure to join or renew today!