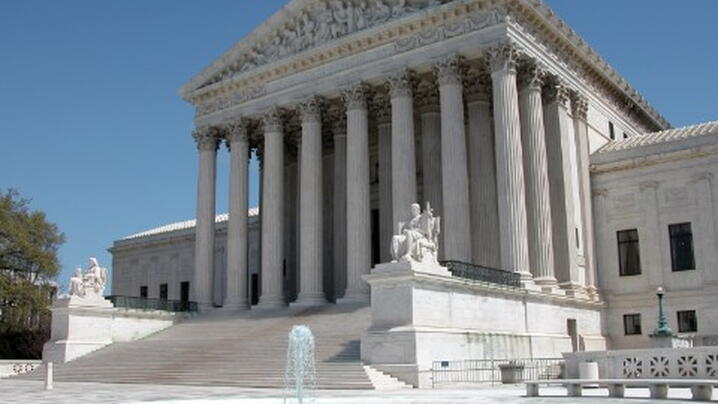 The U.S. Supreme Court held unanimously in Fulton v. Philadelphia that the city of Philadelphia violated the First Amendment when it refused to contract with Catholic Social Services (CSS) to certify foster care families because CSS refuses to work with same-sex couples.
Philadelphia contracts with CSS, and over 20 other agencies, to certify foster care families. When the city discovered that CSS wouldn't certify same-sex couples because of its religious beliefs, the city refused to continue contracting with CSS. The city noted that CSS violated the nondiscrimination clause in its foster care contract. CSS sued the city, claiming its refusal to work with CSS violated the Free Exercise and Free Speech clauses of the First Amendment.
Chief Justice Roberts, writing for the court, concluded that the city violated CSS's free exercise of religion rights. He noted that in Employment Division, Department of Human Resources of Oregon v. Smith (1990), the court held that "laws incidentally burdening religion are ordinarily not subject to strict scrutiny under the Free Exercise Clause so long as they are neutral and generally applicable." In other words, neutral and generally applicable laws are generally constitutional even if they burden religion. But, the court held, Smith didn't apply in this case because the city's nondiscrimination clause allowed for exceptions, meaning it wasn't generally applicable.
Because Smith didn't apply, the city's refusal to contract with CSS had to be evaluated under strict scrutiny. "A government policy can survive strict scrutiny only if it advances 'interests of the highest order' and is narrowly tailored to achieve those interests." The city cited three interests in ensuring nondiscrimination when certifying foster families: maximizing the number of foster parents, protecting the city from liability, and ensuring equal treatment of prospective foster parents and foster children.
According to the court: "Maximizing the number of foster families and minimizing liability are important goals, but the city fails to show that granting CSS an exception will put those goals at risk. If anything, including CSS in the program seems likely to increase, not reduce, the number of available foster parents. As for liability, the city offers only speculation that it might be sued over CSS's certification practices."
As for equal treatment of prospective foster parents and foster children, Chief Justice Roberts wrote: "We do not doubt that this interest is a weighty one, for '[o]ur society has come to the recognition that gay persons and gay couples cannot be treated as social outcasts or as inferior in dignity and worth.' On the facts of this case, however, this interest cannot justify denying CSS an exception for its religious exercise. The creation of a system of exceptions under the contract undermines the city's contention that its nondiscrimination policies can brook no departures. The city offers no compelling reason why it has a particular interest in denying an exception to CSS while making them available to others."
One of the questions the Supreme Court agreed to decide in this case was whether to overrule Smith. The State and Local Legal Center (SLLC) filed an amicus brief asking the court not to do so. The brief argued that Smith has provided a "clear, workable rule" to local governments for 30 years.
The court had no occasion to overturn Smith in this case is as it concluded that Smith didn't apply.  
---
John Korzen of the Wake Forest University School of Law Appellate Advocacy Clinic wrote the SLLC amicus brief, which the following organizations joined: National League of Cities, International City/County Management Association, International Municipal Lawyers Association, and National Public Employer Labor Relations Association.