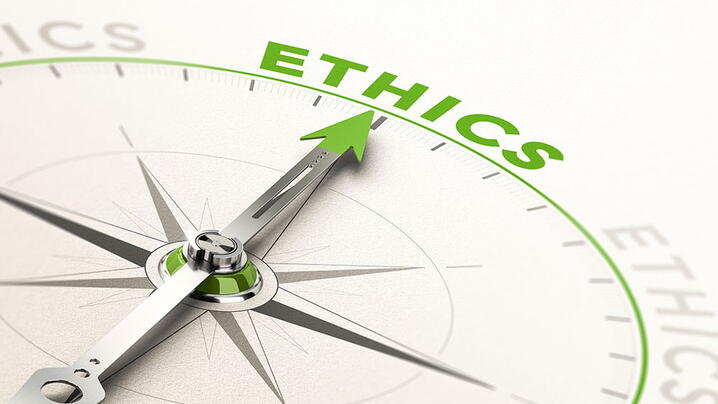 By Jerry Newfarmer
As professional managers, we take a lot of pride in our high ethical standards. Indeed, when Richard Childs originated the idea of the council-manager plan in the Progressive Era 100+ years ago, stepping up the quality of local governance was a prime objective.
As a prideful exponent of professional management, I've long thought that it would be possible to document how more leaders from highly political strong-mayor communities wind up in jail than do those in professionally managed local governments. When I served as chair of the ICMA Fund for Professional Management committee, I promoted the idea that the record would reflect this truth if it could be studied. Well, finally!
Two scholars from the School of Government at the University of North Carolina, Kimberly L. Nelson and Whitney S. Alfonso, have published the results of their study in the July-August 2019 edition of  Public Administration Review. They tested a number of hypotheses, the primary one being a comparative analysis of whether the form of government matters when it comes to municipal corruption. Their conclusion is that "The council-manager form of government is … 57 percent less likely than the mayor-council form to have an instance of corruption."
The scholars also tested the notion that a governance structure with a directly elected mayor is more likely to have more corruption than one in which the mayor is selected by fellow councilmembers. However, the results show that not to be the case. Indeed, communities with a directly elected mayor are 49% less likely to have corruption! 
The study tested four other hypotheses with mixed results. And as with many studies like this, the authors identify some follow-up questions, the biggest of which must be "why?"
Well, as a career professional manager, I like to think that I know the answer to that. The partnership between the ethically bound professional manager and elected officials is an effective check on corruption. Validation is a lovely thing.
Read the complete research article. Special thanks to ASPA, the American Society for Public Administration, for providing open access to the research shared in the Public Administration Review. Learn more about the publication and how to subscribe. 
Jerry Newfarmer is president and CEO of Management Partners, a professional management consulting firm specializing in helping government organizations improve their operations. Prior to that, Newfarmer spent 25 years in professional local government management with the cities of Oakland, Fresno, San Jose, and Cincinnati.  
Register for the ICMA Annual Conference
Join us September 17-21 in Columbus/Franklin County, Ohio for the 2022 ICMA Annual Conference.
JOIN ICMA TODAY!
ICMA provides the tools, resources and connections to help you become part of the international network of 13,000+ local government management professionals.