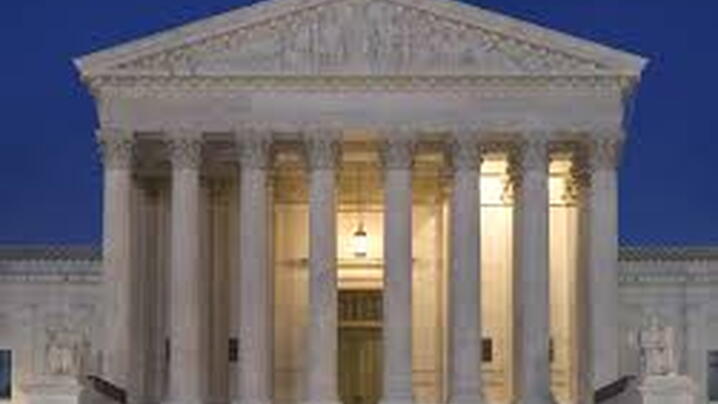 In City of Austin, Texas v. Reagan National Advertising, the U.S. Supreme Court held 6-3 that strict (fatal) scrutiny doesn't apply to Austin allowing on-premises but not off-premises signs to be digitized. The State and Local Legal Center (SLLC) filed an amicus brief supporting Austin, which Justice Breyer quoted twice in his concurring opinion.
Austin's sign code prohibits any new off-premises signs but has grandfathered such existing signs. On-premises signs, but not off-premises signs, may be digitized. Reagan National Advertising argued that this distinction violates the First Amendment's Free Speech Clause.
In her majority opinion, Justice Sotomayor notes that "'tens of thousands of municipalities nation-wide' have adopted analogous on-/off-premises distinctions in their sign codes." Likewise, since the Highway Beautification Act of 1965 "approximately two-thirds of States have implemented similar on-/off-premises distinctions."
Per Reed v. Town of Gilbert (2015), a regulation of speech is content based, meaning strict scrutiny applies and it is almost certainly unconstitutional, if the regulation "applies to particular speech because of the topic discussed or the idea or message expressed." According to the Fifth Circuit, because the City's on-/off premises distinction required a reader to determine "who is the speaker and what is the speaker saying," the distinction was content based.
According to the Court, the lower court's interpretation of Reed was "too extreme." In Reed, the Town of Gilbert's sign code "applied distinct size, placement, and time restrictions to 23 different categories of signs." For example, ideological signs were treated better than political signs and temporary directional signs were most restricted. The Court reasoned these categories were content based because Gilbert "single[d] out specific subject matter for differential treatment, even if it [did] not target viewpoints within that subject matter."
Justice Sotomayor opined: "Unlike the sign code at issue in Reed . . . the City's provisions at issue here do not single out any topic or subject matter for differential treatment. A sign's substantive message itself is irrelevant to the application of the provisions; there are no content-discriminatory classifications for political messages, ideological messages, or directional messages concerning specific events, including those sponsored by religious and non-profit organizations. Rather, the City's provisions distinguish based on location: A given sign is treated differently based solely on whether it is located on the same premises as the thing being discussed or not. The message on the sign matters only to the extent that it informs the sign's relative location."
The Supreme Court left it to the lower court to decide whether Austin's sign ordinance was constitutional. In a concurring opinion, Justice Breyer explained why he thought "a strong presumption of unlawfulness is out of place here," citing to the SLLC amicus brief.
According to Justice Breyer, "the public has an interest in ensuring traffic safety and preserving an esthetically pleasing environment . . . and the City here has reasonably explained how its regulation of off-premises signs in general, and digitization in particular, serves those interests. Amici tell us that billboards, especially digital ones, can distract drivers and cause accidents. Brief for National League of Cities et al. as Amici Curiae 22 ('The Wisconsin Department of Transport found a 35% increase in collisions near a variable message sign'). They add that on-premises signs are less likely to cause accidents. Id., at 23 ('[A] 2014 study found no evidence that on premises digital signs led to an increase in crashes')."
The SLLC amicus brief was joined by ICMA, National League of Cities, U.S. Conference of Mayors, and International Municipal Lawyers Association.
New, Reduced Membership Dues
A new, reduced dues rate is available for CAOs/ACAOs, along with additional discounts for those in smaller communities, has been implemented. Learn more and be sure to join or renew today!