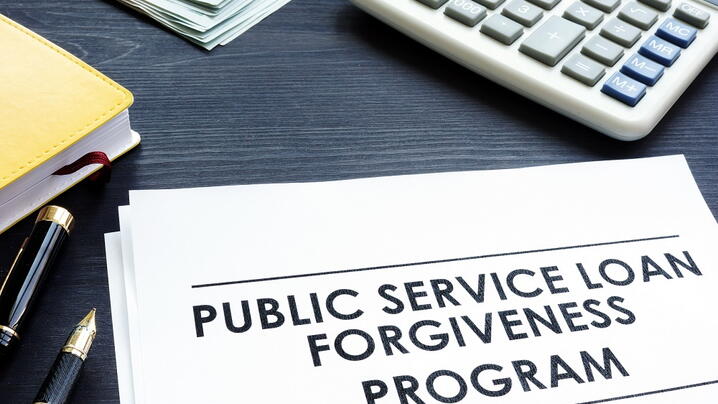 The temporary changes to to Public Service Loan Forgiveness (PSLF) rules that allow borrowers to receive credit for past periods of repayment that would otherwise not qualify for PSLF come to an end October 31, 2022. Different from the one-time student loan debt relief of up to $20,000, PSLF is a program for people who work in public service in federal, state, tribal, or local government, or for a nonprofit organization.
Check out the PSLF page on studentaid.gov, the PSFL Help Tool, and Mohela, the official servicer of Federal Student Aid, for detailed instructions on the entire process.
Tips to Navigate Public Service Loan Forgiveness
ICMA spoke with a state employee and a city employee, who each have successfully completed the application and been approved. They offered tips learned the hard way that may not be clear by reading the previously linked websites.
Applications do not have to be fully approved by October 31, 2022. You can still be eligible if you register and use the PSLF Help Tool to begin an application that is eventually approved.
 
Consolidate your loans via Mohela. Student Aid will show existing loans as ineligible until this is completed.
 
When validating dates of employment from qualified employers in the public service sector, email and follow up with a call. Most organizations will already know what you're asking for and will be able to help quickly, but don't rely on an email that may be buried in an inbox. Connect with a real person and get their name and contact information, if possible, to make potential follow up easier. 
 
Don't take any automated email or webpage displaying a not qualified as a final answer.

"The information back-and-forth is not always happening in real-time. Once my loans were consolidated and the loan servicer was telling me 'yes you're eligible,' studentaid.gov still wasn't showing that my loans were eligible. It was confusing, but eventually resolved itself without me doing anything."
 
If you have to call Mohela or Student Aid, "have your ear buds charged and go for a walk, because the hold times and maze of transfers is a challenge, to put it politely. I had my notes app ready with questions. Some may prefer to stay at their desk and have their computer ready, but do something relaxing or productive while you wait."
 
Take a day. Dedicate the morning to getting this done, or at least started, to secure eligibility before the deadline. Then take the rest of the day off.
How Local Government Leaders Can Help
Whether it's before the pending deadline or after, local government leaders can make it easier for their staff members. While it may be reasonable or easier to assume this kind of activity is a personal matter and needs to be completed on personal time, this is an opportunity to prove the "HR Speak" and demonstrate that your organization values individuals, their contributions, and their dedication to public service—which was the catalyst for the entire process.
Remind your staff of the deadline and encourage them to take the time they need.
 
Offer a flexible work schedule so it's easier for people to make time to organize their paperwork and send emails or make calls to Student Aid, loan service providers, or previous employers during working hours when they're more likely to get an answer. 
 
Make sure the human resources team is prepared to quickly respond to any verification requests of past employees. 
 
PSLF is an opportunity for public service to be recognized and rewarded. Individuals and their managers should do all they can to make the most of it.
New, Reduced Membership Dues
A new, reduced dues rate is available for CAOs/ACAOs, along with additional discounts for those in smaller communities, has been implemented. Learn more and be sure to join or renew today!