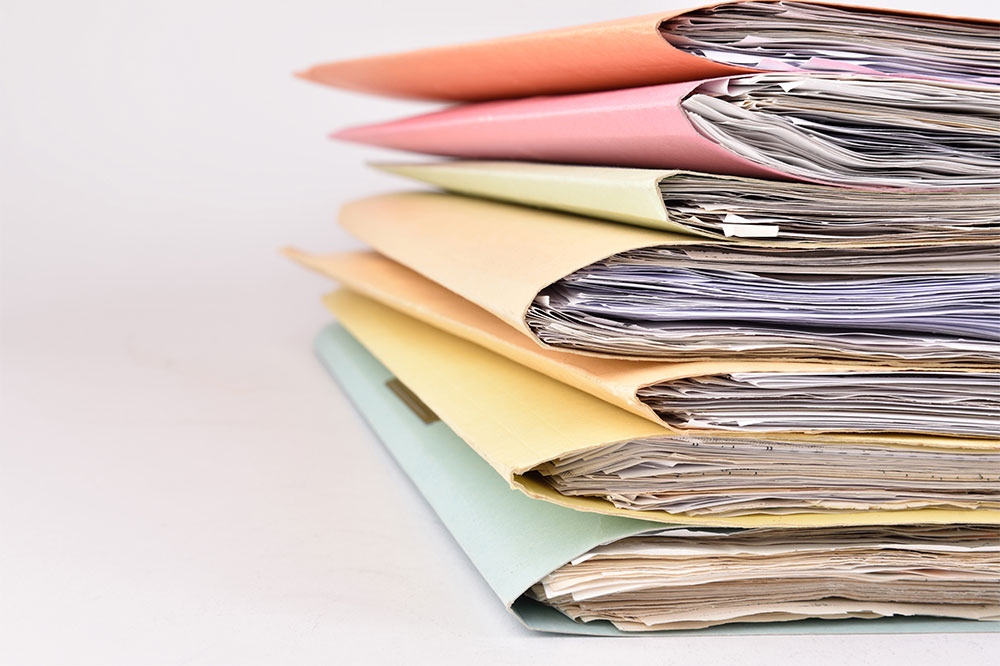 by Bonnie J. Johnson, PhD, AICP, associate director, University of Kansas, School of Public Affairs and Administration, and associate professor, Urban Planning
When asked, "What one word do you think of when you hear "staff report?", a room full of city planners from across the country responded with "boring," "ugh," but also "informative." Typically, city or county planners write staff reports responding to applications for rezonings, comprehensive plan amendments, variances, special use permits, site plans, or plats, among other things. These reports make their way to advisory boards, such as planning commissions or historic preservation committees, and then on to governing bodies, like city councils and county commissions for final action.
Take a second to think about how much time and energy go into these reports from the staff who create them, to the appointed and elected officials who read, interpret, and act on them. According to the 2010 U.S. Census, there are 2,970 incorporated places with populations of 10,000 or above. If we assume each of these cities has a governing body taking action on a staff report even just once a month for a year, that is more than 35,500 staff reports per year. This estimate is certainly low because it does not include entities producing multiple staff reports every month, like Overland Park, Kansas (pop. 186,515), whose Planning and Development Services staff created 490 staff reports in 2018.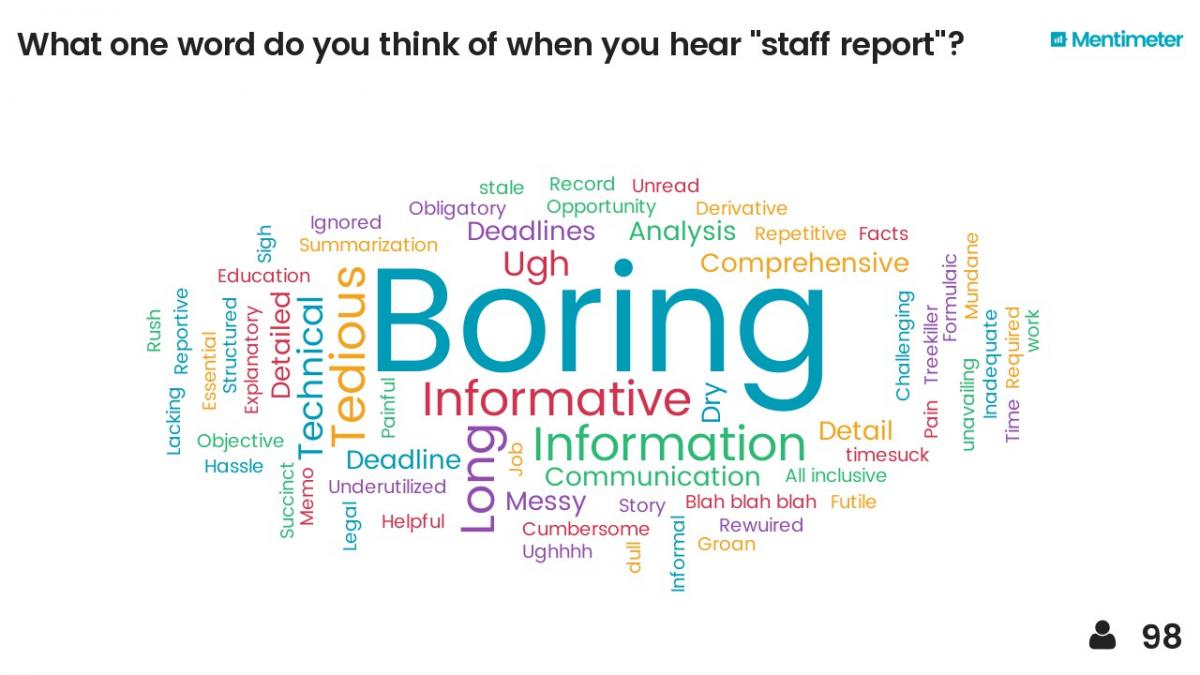 Despite their abundance, we do not know much about these reports. One of the few systematic studies on staff reports by my colleague, Assistant Professor Ward Lyles and myself at the University of Kansas, School of Public Affairs and Administration, show a great deal of technical writing with little in the way of easy-to-use formatting or communicative touches (Johnson & Lyles, 2016). We analyzed the content of staff reports for simple rezoning applications from a national stratified random sample of 94 cities in 41 states.
Seventy-nine percent of staff reports referenced a comprehensive plan, but only 39% referenced goals and objectives.
Eighty percent included some sort of staff recommendation to the planning commission, but only 40% provided a clear justification for the recommendation. 
In terms of format and presentation, just 8 out of 94 staff reports included a reference map showing the location of the parcel relative to the rest of the city.
Only 24% used bullet points, 22% used a cover page to summarize the report, and, strikingly, only 5% of the reports included photographs.
Can we rethink the "staff report"? Presently, I am conducting research into how to reimagine staff reports using some over-the-top, unusual, avant-garde versions of staff reports as jumping off points. If your community's planners, planning commissioners, or elected officials would be interested in participating in this research project, contact Bonnie J. Johnson at bojojohn@ku.edu. Through May 2019, I will be traveling across the country conducting focus groups and interviews on how to improve staff reports. 
About the author
Bonnie J. Johnson, PhD, AICP, is associate director, University of Kansas, School of Public Affairs and Administration, and associate professor of Urban Planning. She teaches planning theory, land use, politics, planning, and administration courses. Her research focuses on the profession of city planning and the roles and ethics of being a planner. Before returning to school for her doctorate, Johnson was a practicing city planner for eight years. Her interest in staff reports comes from having written so many as a practicing planner and having read them as a member of the Lawrence-Douglas County Metropolitan Planning Commission. 
Contact Information: bojojohn@ku.edu | website.
---
Other Links of Note for Staff Reports
Before starting a staff report, read how to write one from the city of San Rafael, California.
These are the key components of an effective planning-related staff report, says the Municipal Research and Services Center (MRSC).
Create a staff report page on your website. Take a look at Piedmont, California, for a easy-to-replicate example.