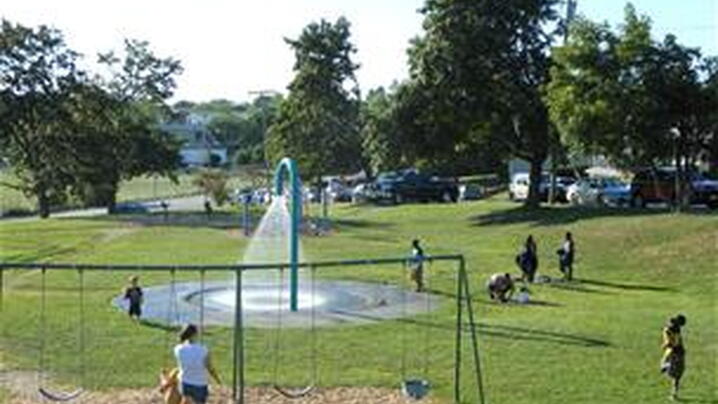 Providing access to parks and recreational opportunities to all members of a community is a critical opportunity for enhancing social sustainability within a community. Parks promote physical activity and improved mental health, in addition to decreasing crime rates. In local governments across the nation, consideration of social equity in parks and recreation operations lie on a broad spectrum. The Department of Parks and Recreation at the City of Sacramento, California has its own sustainability plan based on the Triple Bottom Line principle including social equity. In other communities, social service oriented leadership makes an effort to provide low or no cost recreational programs to allow greater access.
In Lewiston, Maine, parks are one of the primary opportunities for youth from a large immigrant population to get involved in the community through soccer programs. Providing access to parks and recreational opportunities for all members of the community, particularly those with specific language or cultural needs, may be more challenging than expected. Decisions that the Parks and Recreation Department makes are affected by consideration for this population – will more soccer fields be needed? How will language needs be met? The office has been equipped so that when language training was necessary, it could be done effectively. Hiring employees who speak both languages has also helped employ immigrants and enhance service provision. The Parks and Recreation Department fits in with a greater network of service providers for the immigrant population.
Local government staff in Arlington County, Virginia make major contributions to social equity through its parks and recreation programs including a strong emphasis on wellness and fitness, an aggressive energy conservation program that includes outreach to low income residents, integration of social and health services with schools and community centers, economic development planning, and strong support for public education.
For a number of communities, providing low-cost programs through parks and recreation facilities is a critical opportunity to increasing social equity. Outreach to segments of the community that opportunities are available for their use – disseminating translated materials, spreading the word through local business owners and other community leaders, attending events for specific segments within the community (neighborhood meetings or cultural festivals) have been effective strategies.
This question was addressed in an ICMA hosted a U.S. HUD-sponsored webinar, Advancing Social Equity to Achieve Sustainability Goals (click here to view this free webinar streaming and on-demand), that described findings from research on current activities of local governments nation-wide to increase social sustainability through social equity initiatives. The webinar featured presentations from three communities with leading practices in social equity – Lewiston, ME; Ann Arbor-Washtenaw County, MI; and Fort Collins, CO.
ICMA's Center for Sustainable Communities offers several other free webinars through ICMA University's Online Learning Portal. Click on the "Sustainability" Category to find webinars on Solar Power, Economic Development, Stormwater Management, and more.
JOIN ICMA TODAY!
ICMA provides the tools, resources and connections to help you become part of the international network of 13,000+ local government management professionals.